How to Choose a Snowboard
Pick the Best Board for You
Get the Right Ride
What to Consider Before You Rent or Buy
Picture this: The flakes are flying, the lifts are turning, and you can't wait to enjoy some alpine good times at Big Bear Mountain Resort. Your friends are ready to head up to the mountains, but there's one problem — you don't have a snowboard. Sound familiar? If so, keep reading to learn more about how to pick the best board based on your size and skill, not just how much it costs or if it looks good on the rack.
When buying or renting a snowboard, there are four criteria to consider: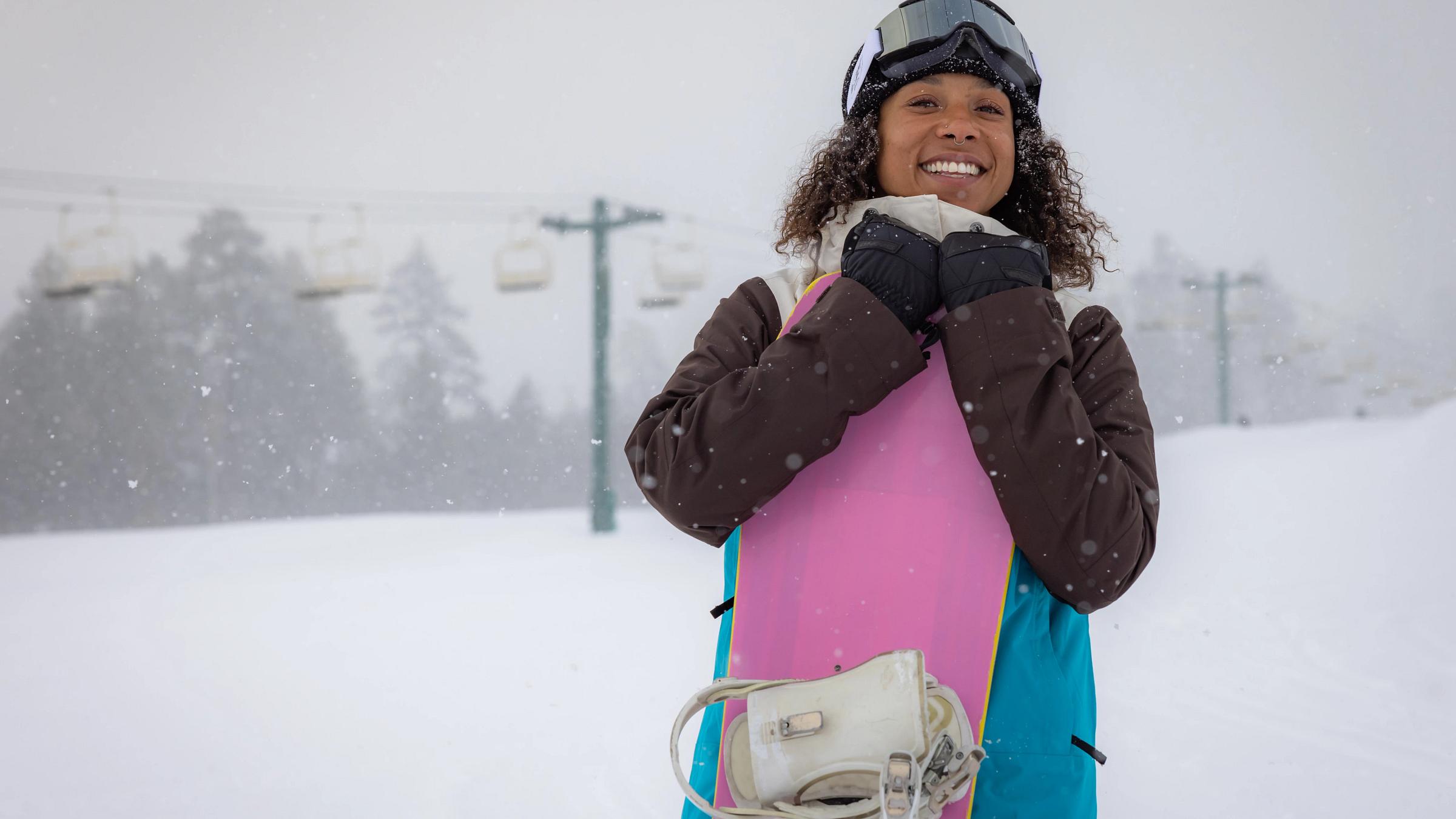 Length
As a general rule, your board should come up to your chin or nose when standing upright. Some riders may prefer shorter boards for better maneuverability on park features or longer boards for backcountry/powder runs, but most beginners and intermediate riders are better off splitting the difference and going with a standard-length board.
Your weight should also be considered when choosing your board length. Typically, taller and heavier riders should choose a longer and wider board while shorter and lighter riders should opt for a shorter and narrower board.
Use the chart below as a guide to choosing your board length based on your height and weight. If you need additional assistance, or just want a second opinion, stop by one of our rental or repair shops and ask an equipment tech.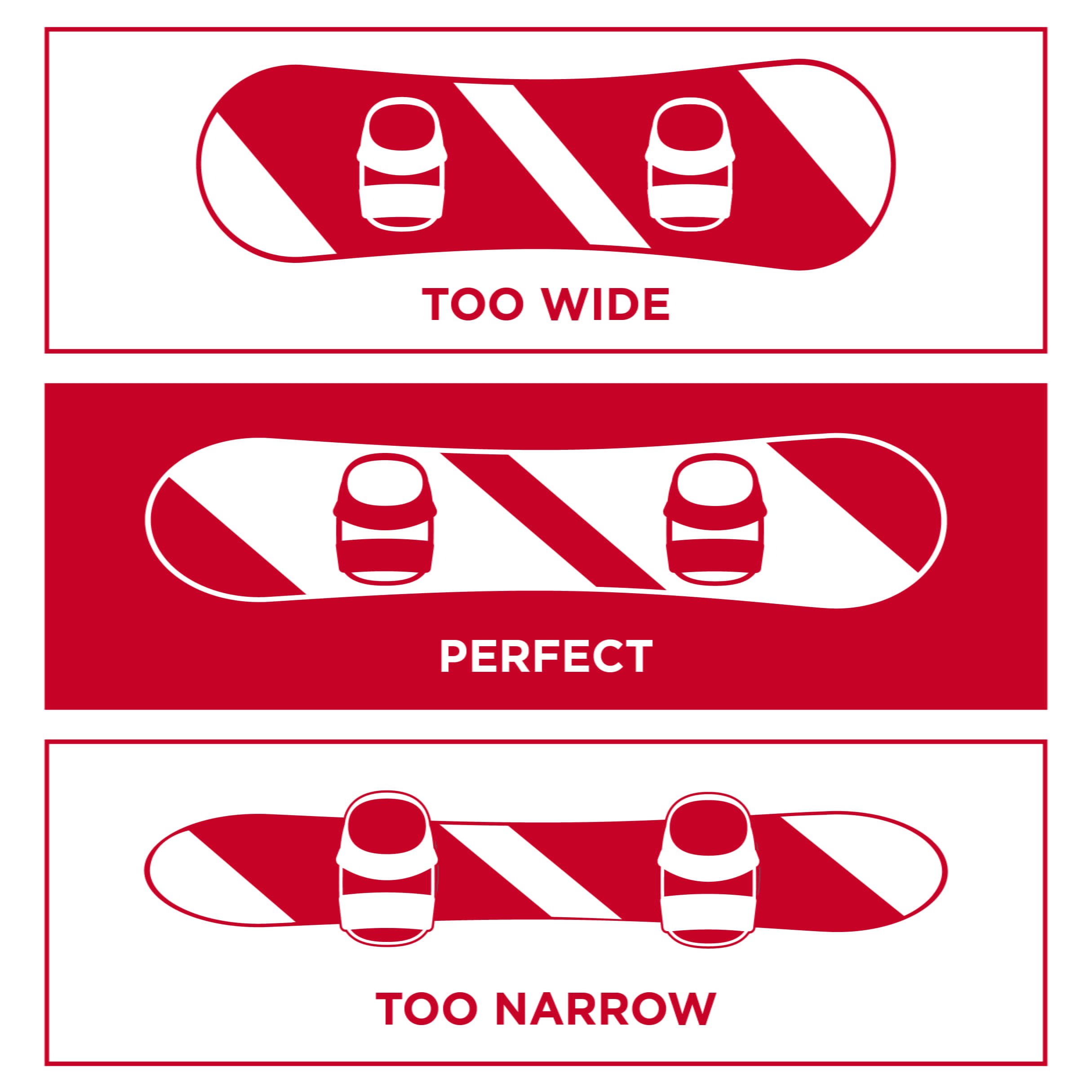 Width
The width of your board may not seem as important as the length, but it shouldn't be overlooked if you want to stop and turn properly (which you definitely do). Most riders should choose a board that is as wide or slightly smaller (1/4 to 3/4 inch) than their feet and bindings to reduce drag and ensure proper turning and stopping.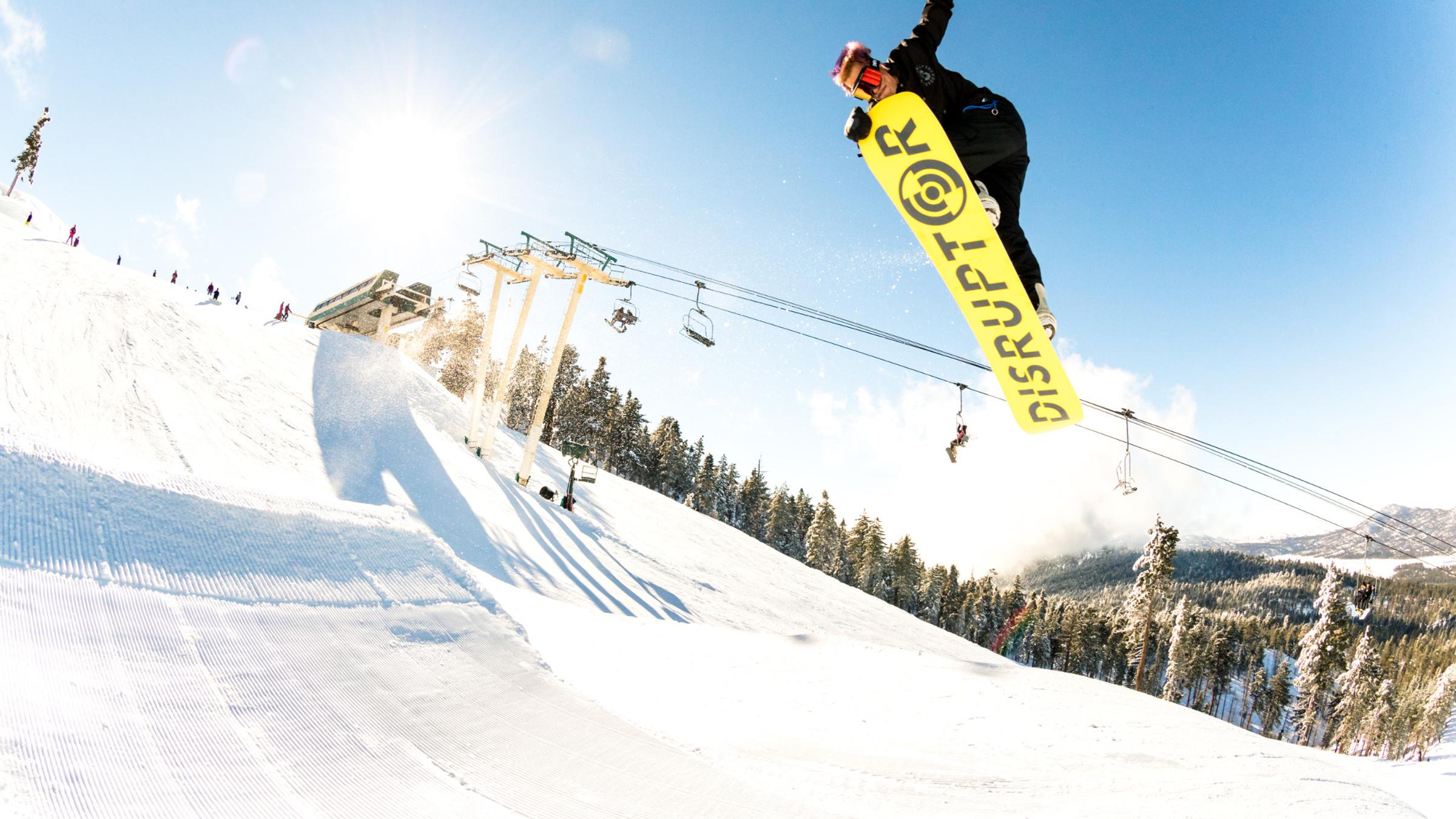 Terrain
Similar to the shape, the type of terrain you plan on riding should also be considered when choosing a board. It may seem like there are more types of snowboards than colors of the rainbow but in general, most boards fit into one of the following categories:
1.
All-mountain
: Most popular; designed for all terrain types
2.
Freestyle/park
: Designed for park features and freestyle terrain
3.
Freeride/alpine
: Designed for ungroomed and backcountry terrain
Most beginners and intermediate riders should go with an all-mountain board, while advanced riders may choose a freestyle or freeride board to improve performance on the terrain they ride the most. Regardless of the category, your board choice should be based on your skill set, not what's going to look good in a selfie.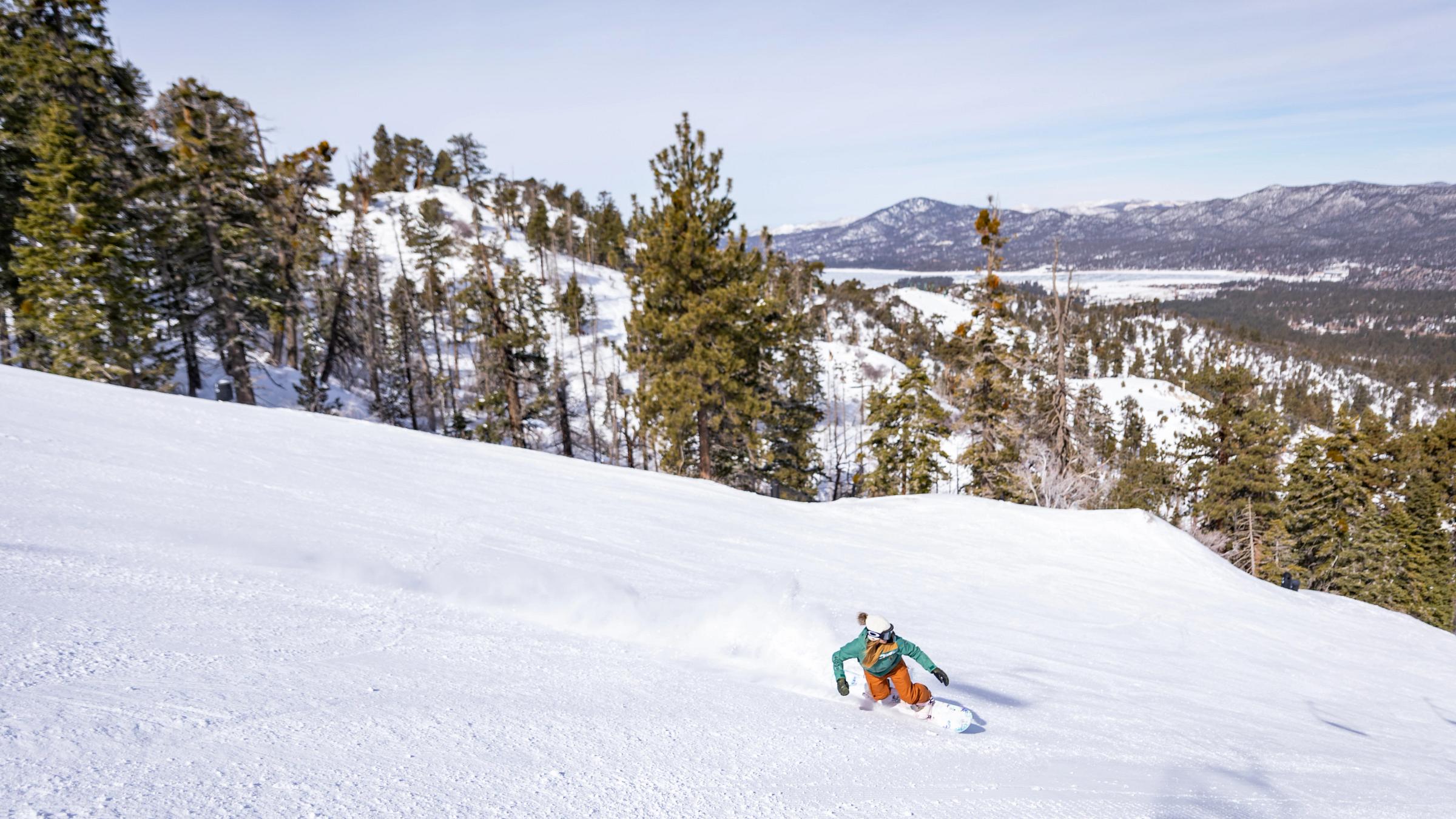 All-Mountain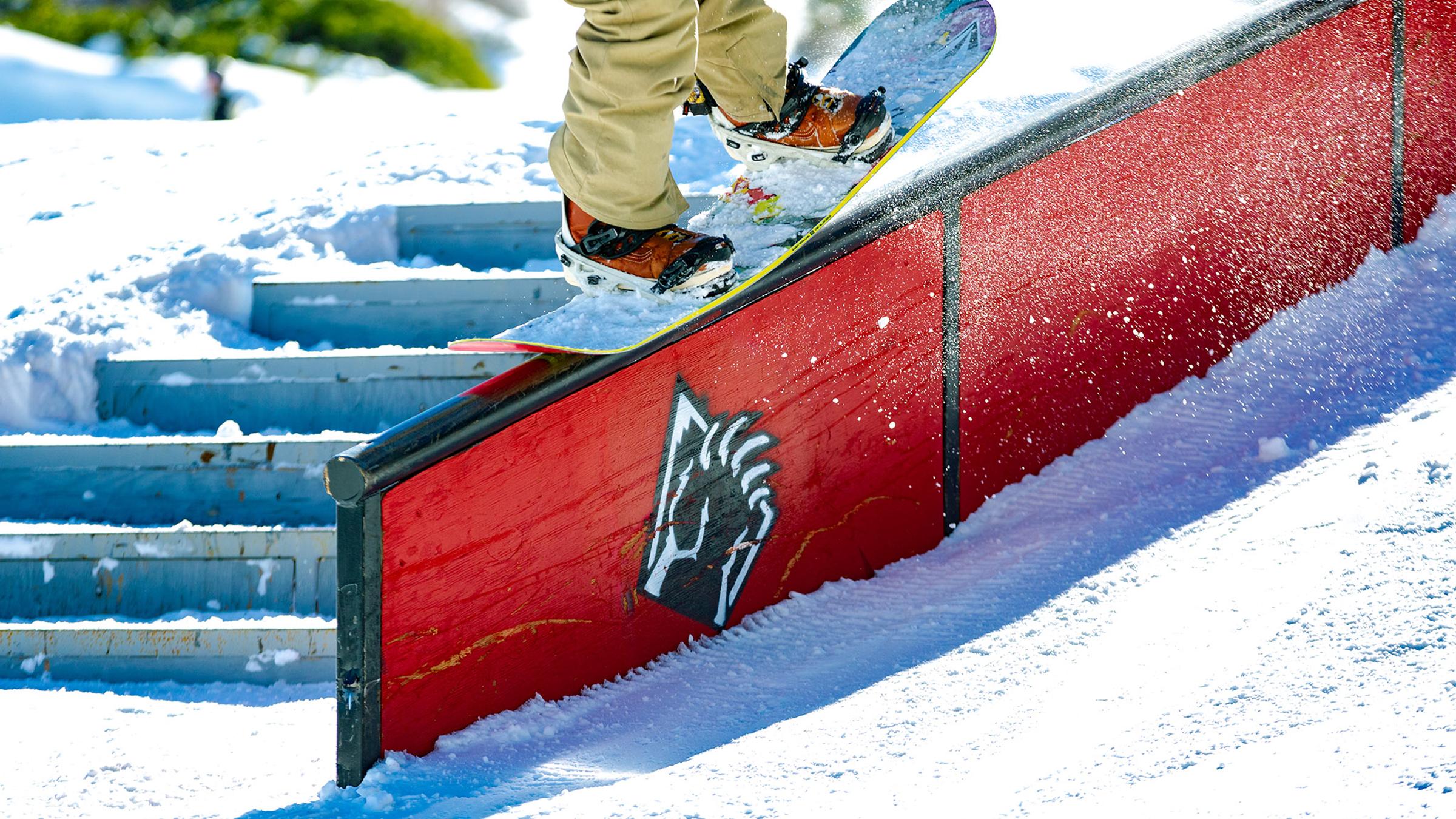 Freestyle/Park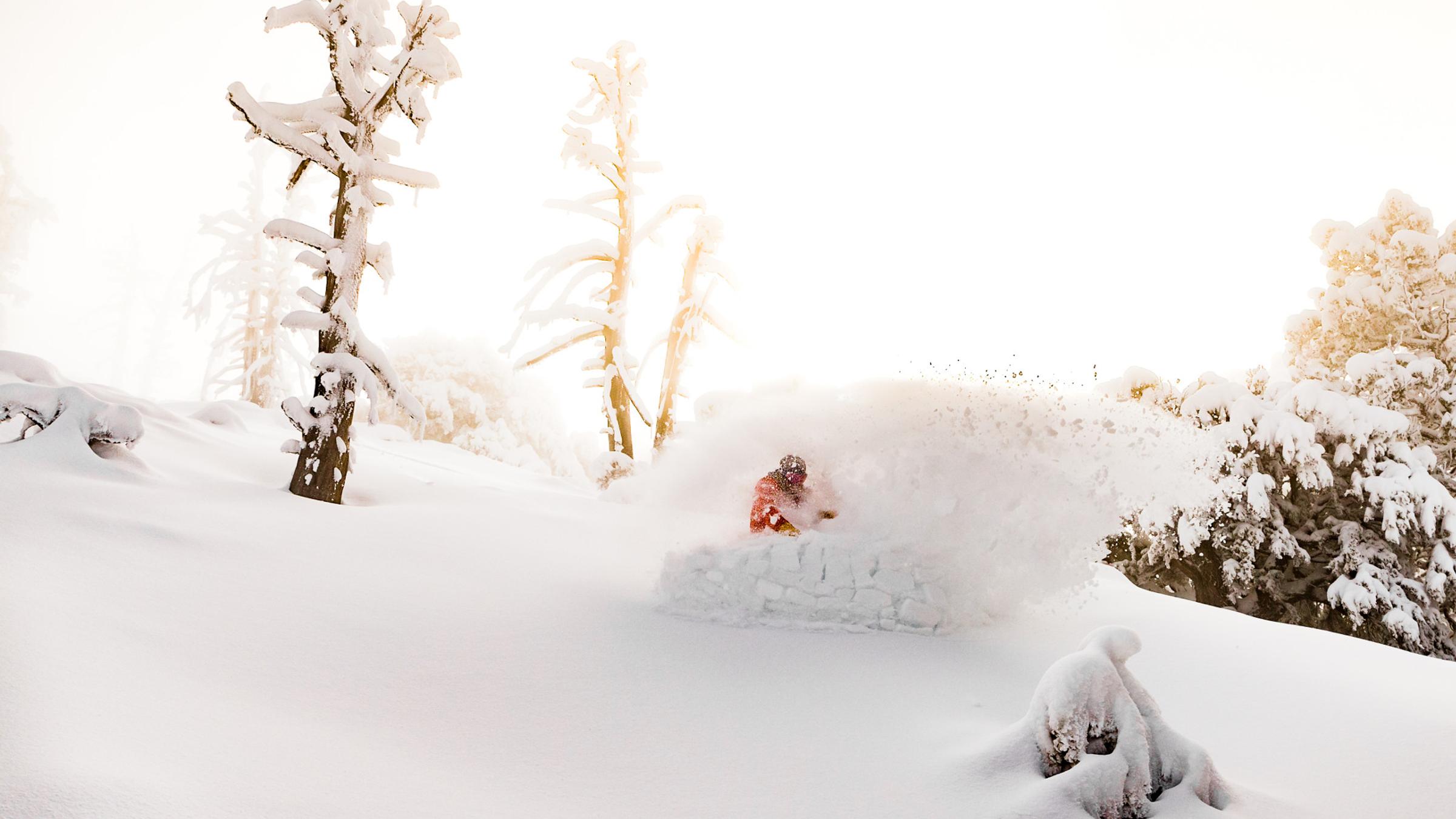 Freeride/Alpine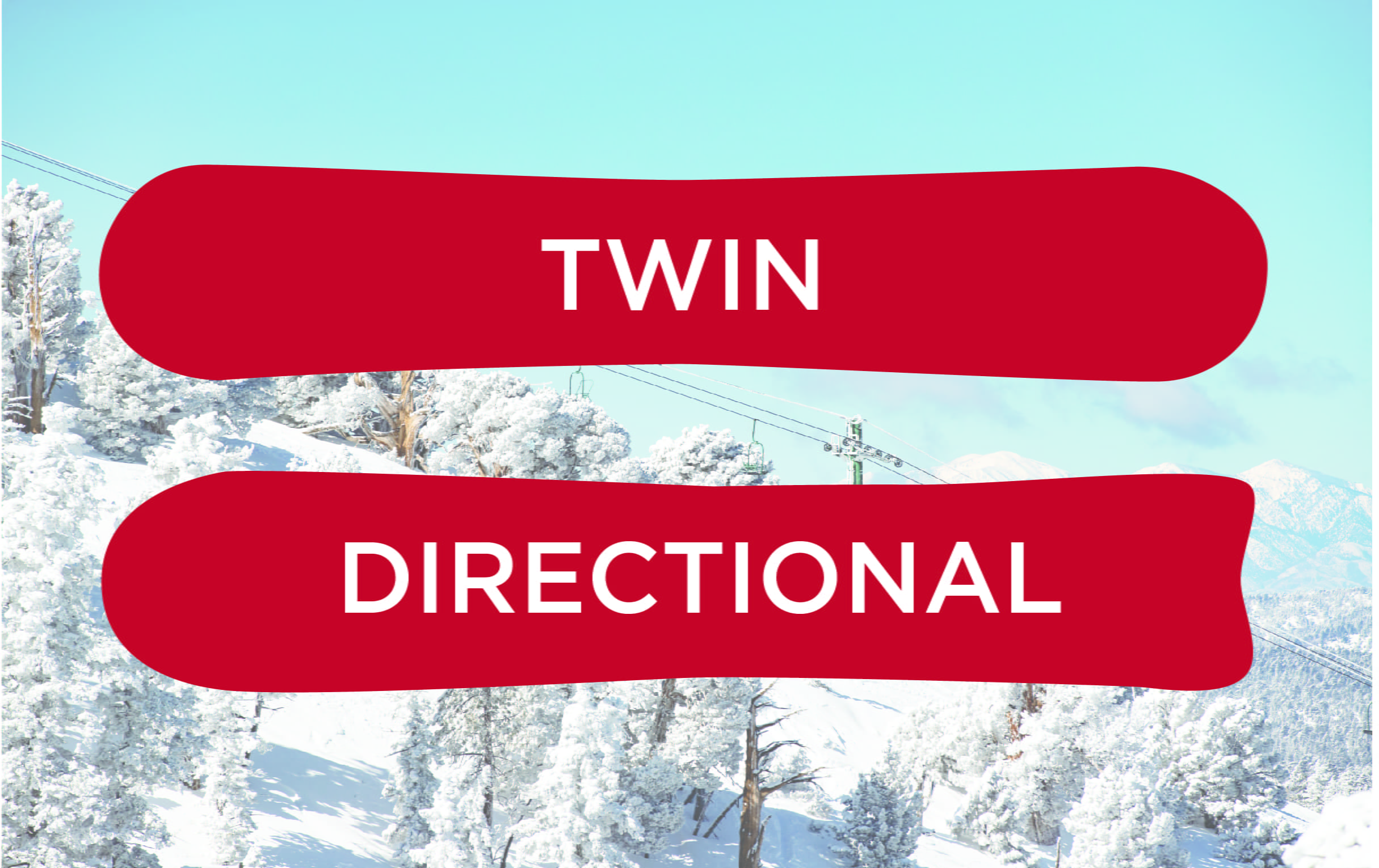 SHAPE
If you're new to snowboarding, all boards may look alike, but a board's shape can make a big difference when it comes to the snow conditions and your skill level. Beginners should choose a snowboard that is easy to control and maneuver. These boards typically have a directional shape, which makes them well-suited for learning the basics. Intermediate and advanced riders may prefer a twin or directional twin shape, which is more versatile and can handle higher speeds and more challenging terrain.
Overall, choosing the right snowboard is a matter of considering your skill level, the type of terrain you will be riding on, your riding style, and your weight and height. The best way to find the right snowboard for you is to try several different models, and see how they feel on the snow. This will give you a sense of the board's performance and help you determine which one is the right fit for your needs and riding style.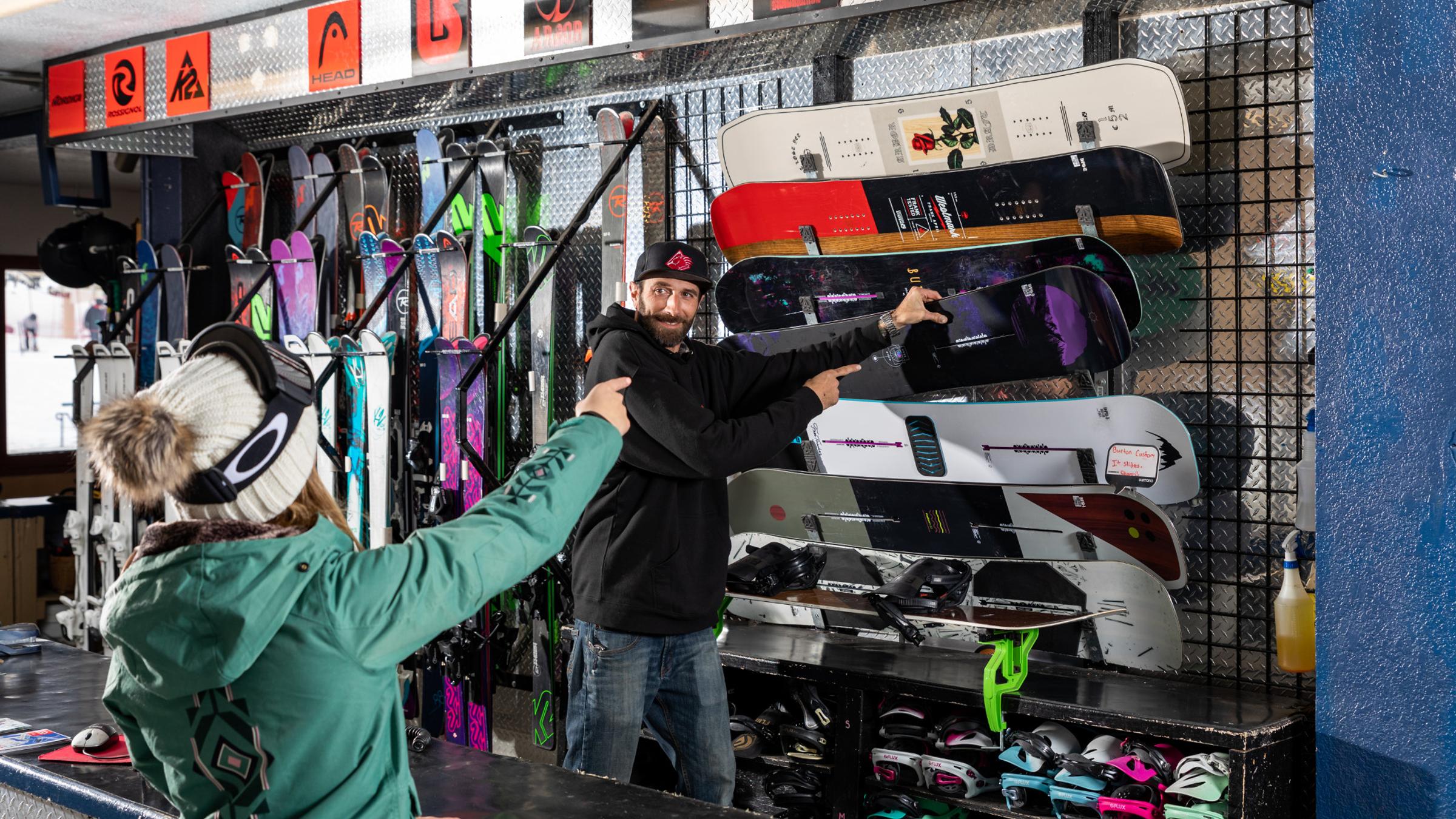 If you want to try before you buy, you can rent demo equipment to test out the latest high-tech equipment made for this season at Bear Mountain and Snow Summit's rental shops. Plus, if you reserve at least 7 days in advance, you can save 20% on all rentals.
Looking to upgrade your gear? Stop by Big Bear Sports, located in both base areas, for the latest boards, bindings, and accessories. Big Bear Mountain Resort and Ikon Base Pass holders received 10% off in-store purchases, while Ikon Pass holders receive 15% off.
Brands of Snowboards we Sell

Snow Summit - Arbor, Bataleon, Solomon, Gnu
Bear Mountain - Arbor, Bataleon, Solomon, Gnu, Lib Tech, Roxy, Capita
Brands of Snowboards Boots we Sell

Snow Summit - Vans, ThirtyTwo
Bear Mountain - Solomon, Vans, ThirtyTwo
Brands of Snowboards Bindings we Sell

Snow Summit and Bear Mountain - Union, Flux, Fix, Solomon
Bindings are another aspect of your snowboard, as they're what keep you in place when riding. Bindings will secure your boots and provide support. It's important to note that your snowboard will not come with bindings. Bindings must be purchased separately.
*Equipment rental reservations do not include a lift ticket. For more information on rental, lesson, and lift ticket packages, visit the
Equipment Rentals
page.