Adaptive Ski & Snowboard Programs
United States Adaptive Recreation Center Sponsor
Alpine Fun for Everyone
Program Available During Winter Months
This program is scheduled to open for operations around December 15. Check back week of for updated info. In the meantime, please contact or visit https://www.usarc.org directly for questions, available daily.
Experience the thrill of winter like never before with our exhilarating Adaptive Ski and Snowboard Program at Snow Valley and Bear Mountain*. We believe that everyone should have the opportunity to carve through the snow and revel in the joy of skiing or snowboarding, regardless of their physical abilities. Our program is the ultimate destination for skiers and snowboarders of all skill levels, with specially trained instructors and adaptive equipment that ensure a safe and enjoyable experience.
Whether you're a first-timer or a seasoned skier or snowboarder looking to conquer new slopes, our program provides an inclusive and fun environment. Join us this winter and discover the sheer excitement of adaptive skiing. For general questions about accessibility please email the Big Bear Mountain Resort team at
accessibility@bbmr.com
. To plan your next visit or learn more about options and pricing, visit
USARC.org
.
Get More Details
* These programs are not available at Snow Summit. At Snow Valley, limited operations will be offered throughout the season.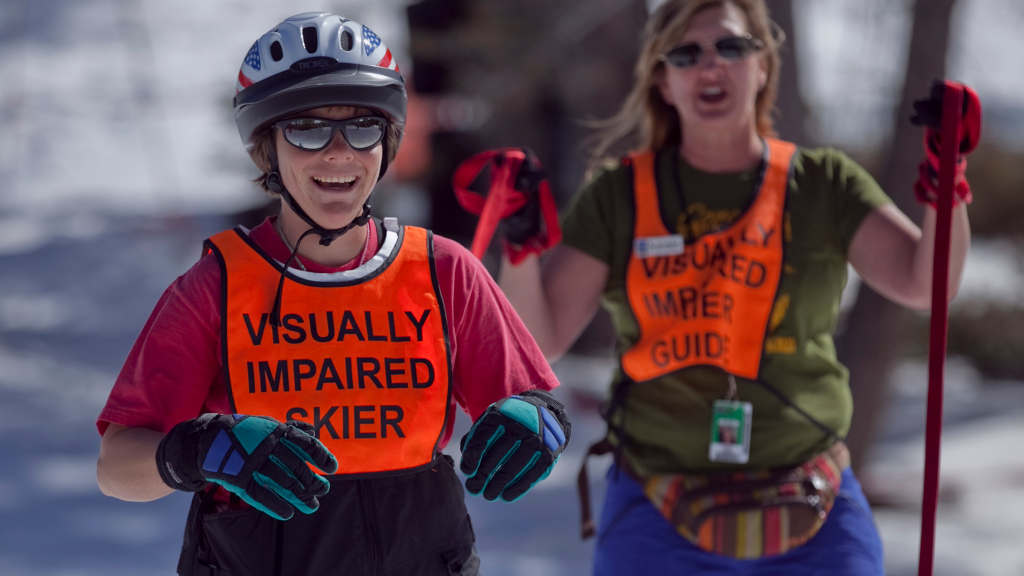 Tickets & Passes
Big Bear Mountain Resort offers a great deal on a BBMR Anytime Season Pass for guests that qualify. Qualifications for our Adaptive Ski Program encompass various disabilities to ensure that we cater to those who truly require adaptive assistance for a safe and enjoyable mountain experience.
For more information about this deal, please email us at
accessibility@bbmr.com
. Please allow at least 7 business days for a response.
Special rates are not offered on single-day lift tickets.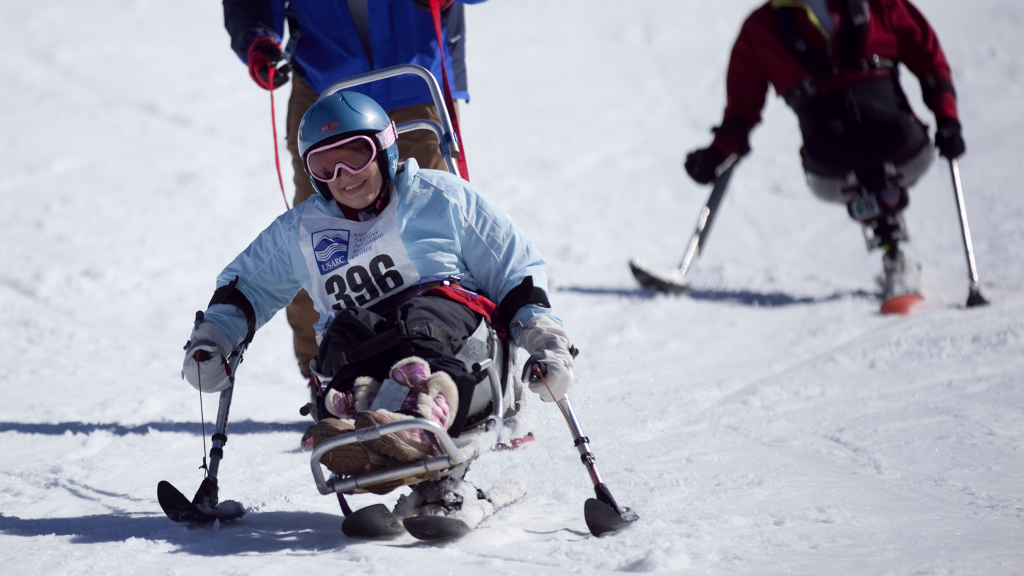 Approved Equipment
Adaptive equipment for on-slope skiing and snowboarding includes mono-skies, bi-skies, and outriggers.

Sleds, tubes, saucers, toboggans, snow/ski bikes, and any other such snow play equipment are not currently approved for use at Big Bear Mountain Resort.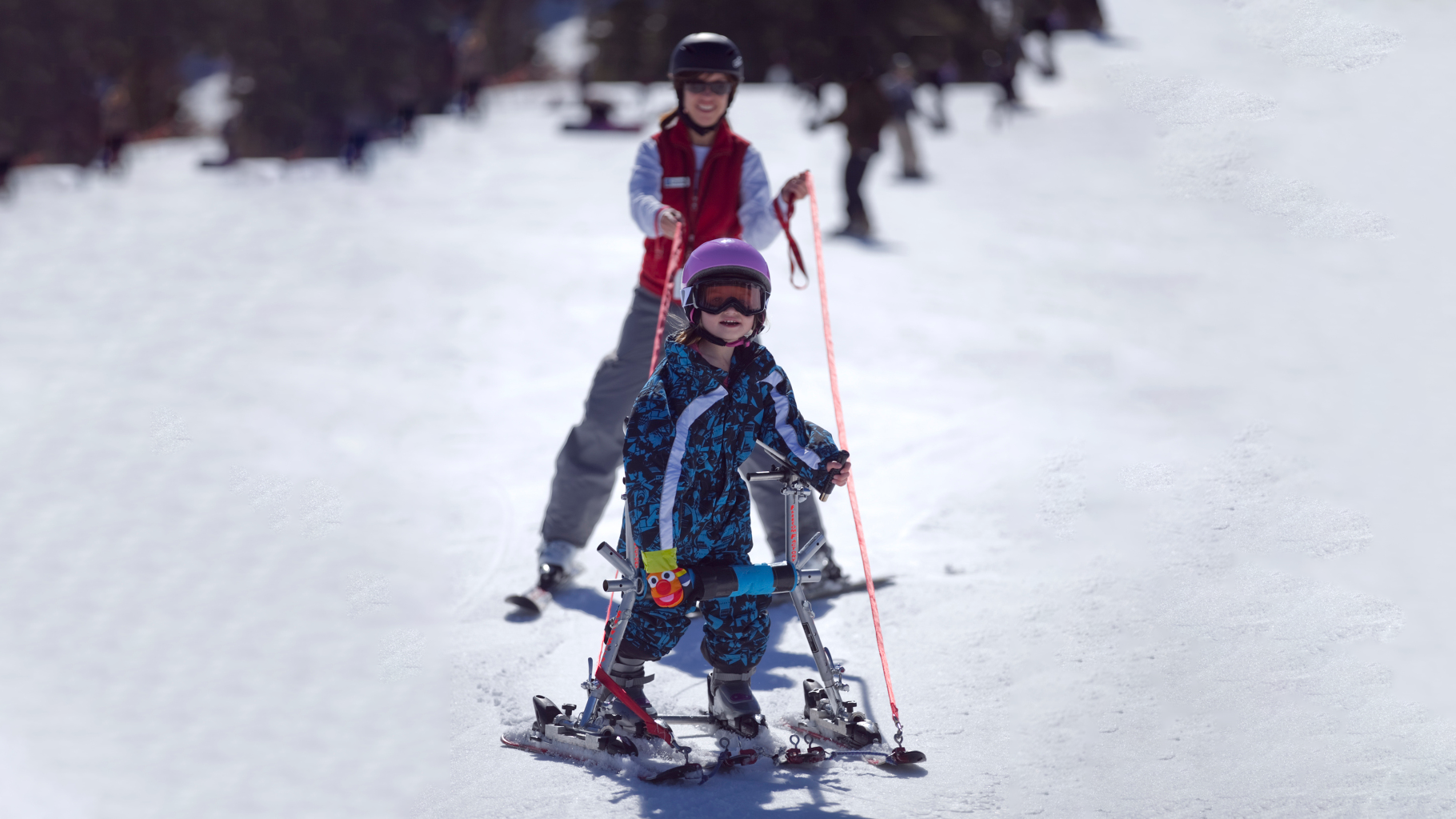 Lift Operations
Lifts at Big Bear Mountain Resort are capable of accommodating mono-skis, bi-skis, and outriggers. For use of any other assistive devices on-slope, please contact Guest Services. Guests must be able to safely embark and disembark the lifts independently. Guests with limited mobility may require the assistance of a support person.

All guests receive standard lift line priority. If you have a disability that affects your ability to stand in the lift line, please visit Guest Services and speak to a representative for more information.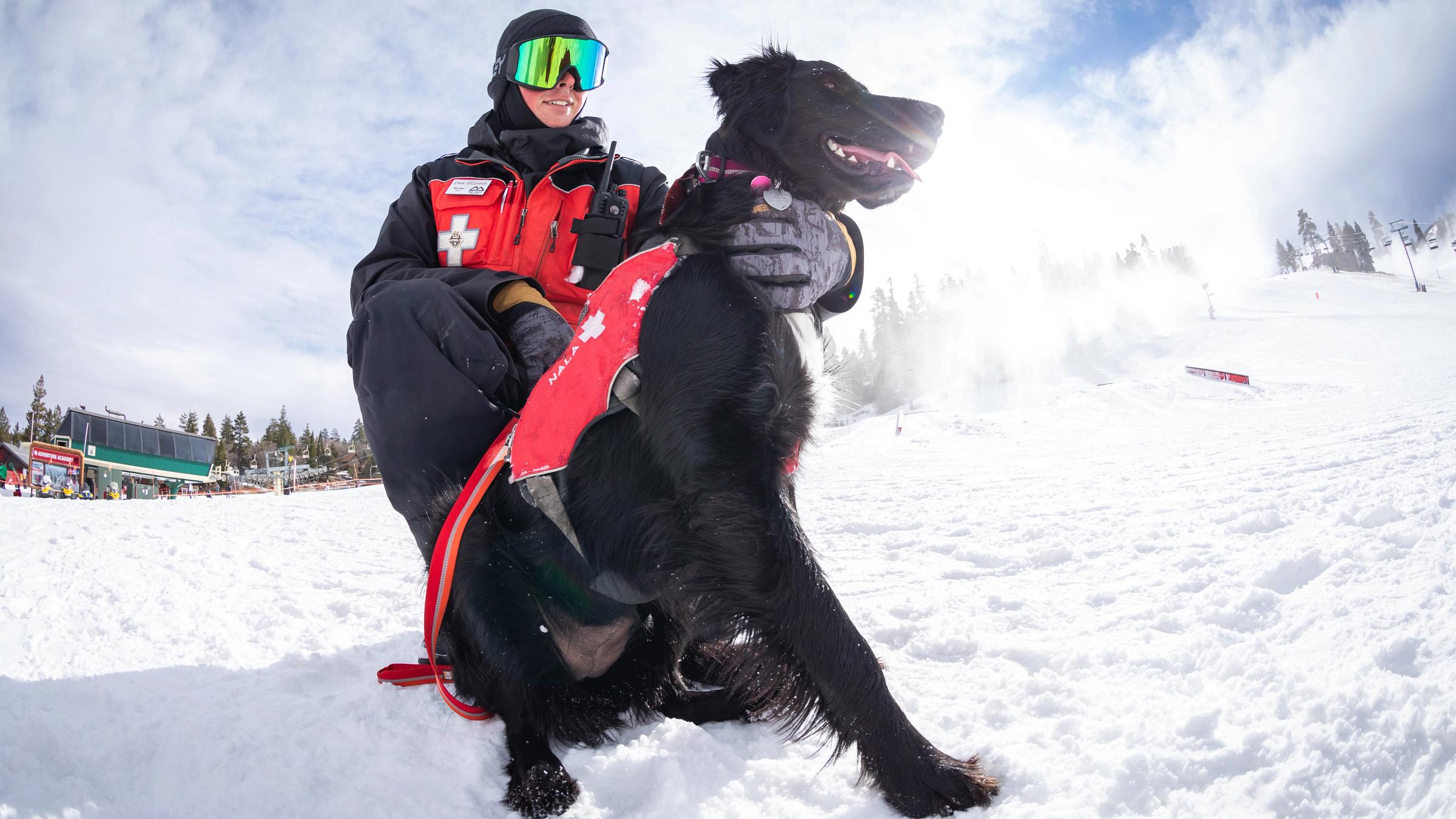 Service Animals
Big Bear Mountain Resort welcomes service animals in all public areas of our premises, as long as the service animal is under control and housebroken. Service animal means any dog that is individually trained to do work or perform tasks for the benefit of an individual with a disability, including a physical, sensory, psychiatric, intellectual, or other mental disability. A service animal must be leashed unless either the handler is unable because of a disability to use a leash, or the use of a leash would interfere with the service animal's safe, effective performance of work or tasks, in which case the service animal must be otherwise under the handler's control (e.g. voice control, signals, or other effective means).

The use of service animals on ski lifts and ski terrain is prohibited because it directly conflicts with Big Bear Mountain Resort's safety requirements and impedes the reasonably safe operation of on-slope activities. These safety concerns include the real potential for conflicts between service animals and skiers or snowboarders; compounded further by the large volume of slope and trail use. These safety requirements are based on actual risks and are not intended to be discriminatory in any way. If you require a service animal that is restricted from an area or activity, please inquire with Guest Services to see if an alternative arrangement can be made.

Note: Other animals, whether wild or domestic, do not qualify as service animals.