Mountain Bike & Equipment Rentals
No Gear? No Problem
Reserve in Advance
Protective Gear included with all MTB Rentals
If you are new to mountain biking, or want to try the latest equipment, Snow Summit is your one-stop-shop for mountain bike and equipment rentals. Complete protective gear (full face helmet, shin & elbow guards, and chest protector) is included with all Downhill, eBike, and Freeride bike rentals. Open face helmet is included with all Cross-Country rentals. Mountain bike rentals DO NOT include terrain access. A 2022 Bike Park Season Pass, 21/22 Dual Season Pass, or Bike Park Lift Ticket is required to use the mountain bike rentals.
Benefits Booking With Us
Direct-to-Rentals: Advance reservations will skip the ticket windows & check in straight at the Adventure Academy.
Easy Pick Up Process: Your rental bike will be ready for you to grab n go upon arrival, giving you more time on the hill.
Shop Located in the Base Area: Conveniently located in the base area, save yourself the hassle of lugging gear around by booking direct.
Quick Fixes: Save time on the hill when something breaks or needs to be replace. Our team will fix it on the spot or give you another bike.
Summit Bike Park Pass Holders
: Save 15% off MTB rentals. Apply discount at ticket window.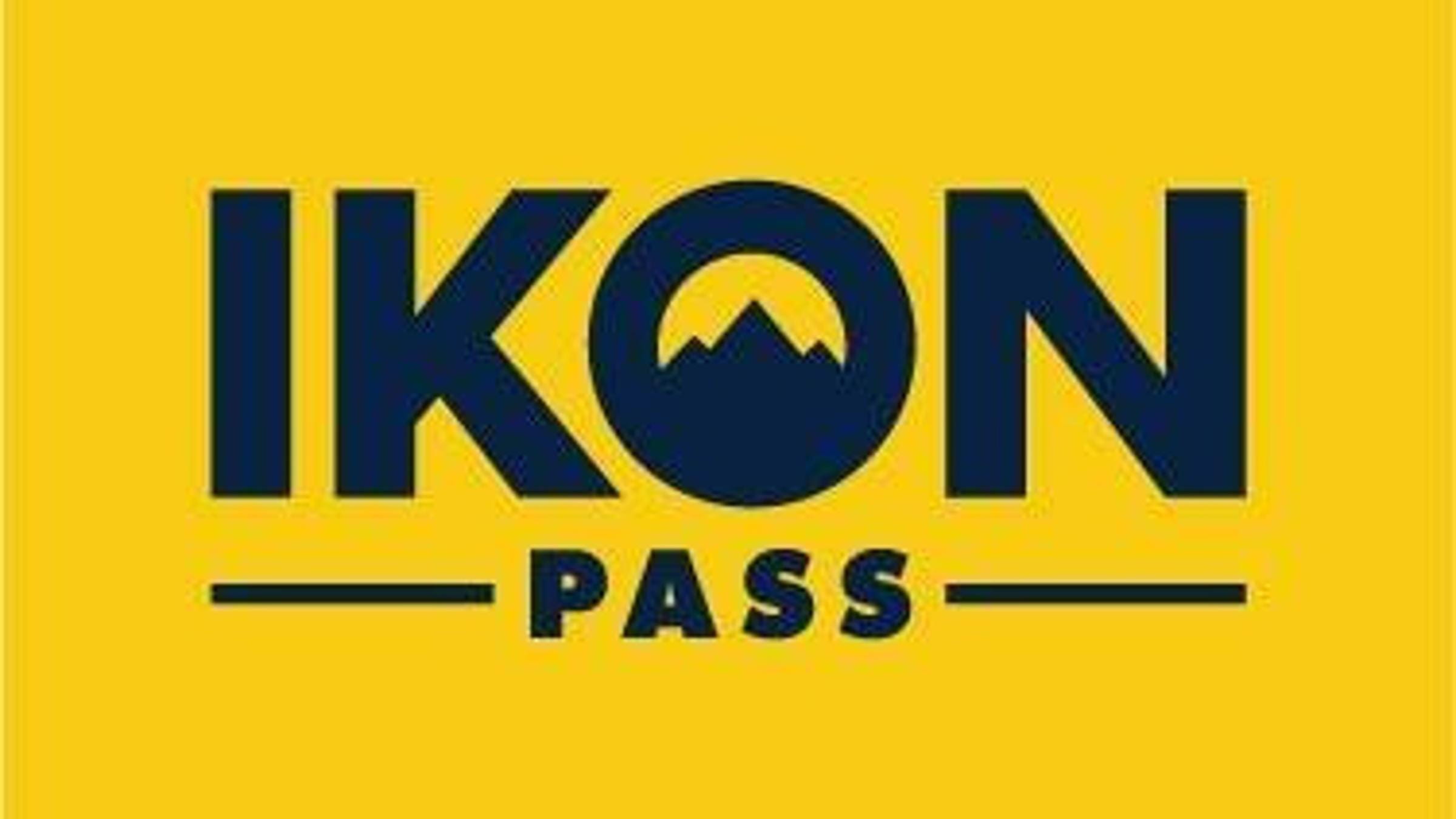 Winter Pass Holders
: Dual Season & Ikon Pass holders save 15% and all other 22/23 winter passes save 10% off MTB rentals. Apply discount at ticket window.
Opening Days Scheduled for June 2022


Summit Bike Park will open with daily operations starting on Friday, June 10. Plan ahead by reserving your mountain biking lessons in advance today.

Get Opening Day Details


2022 Summit Bike Park and 21/22 Dual Season pass holders* get exclusive access on Thursday, June 9. Season Passes are on sale now. Mountain biking rentals will be available for pass holders during this early opening event. All pass holders save up to 15% on group lessons. Learn more about Bike Park Pass Holder Appreciation Day.



*Please note: Pass Holders may not redeem summer Friends & Family lift tickets during Pass Holder Appreciation Day on June 9. Lift tickets are valid starting June 10 during the General Public opening day.
eBike Freeride

Snow Summit bike rental shop offers a handful of Trek Rail 7 eBikes to be used on the Summit Bike Park downhill trails. This product is limited and is not offered online at this time. To reserve, please visit us in-person. Prices range $120-$140 based on peak and holiday periods. Complete protective gear (full-face helmet, shin & elbow guards, and chest protector) is included with all eBikes.

Sport Bikes

Rent a Trek Marlin 7 Sport Bike and cruise around Big Bear Lake. Open face helmet is included. The BBMR Visitors Center Station is located at 40824 Big Bear Blvd. For additional questions about these Sport Bikes, call

909.366.4980

.

A La Carte Accessories

| Product | Price |
| --- | --- |
| Open Face Helmet | $20 |
| Full Face Helmet | $25 |
| Shin & Elbow Guards | $17 |
| Chest Protector | $20 |
| Complete Package | $49 |

Important Note


These a la carte items are not available for advance reservations. To reserve, visit a Snow Summit ticket window during operating hours. Complete protective gear (full-face helmet, shin & elbow guards, and chest protector) is included with all Downhill, eBike and Freeride bike rentals. Open face helmet is included with all Cross-Country rentals.

Important Details

Weight Restriction

: Maximum weight for bike rentals is 270 lb.

eBike Restrictions

: Big Bear Mountain Resort has approval from the U.S. Forest Service to allow

class 1 pedal-assist electric mountain bikes

(e-bikes/e-mtb) at Summit Bike Park.

For the uninitiated, e-bikes are bicycles equipped with a battery-powered "assist" that can be engaged while pedaling. When you pedal on an e-bike, the electric battery kicks in and provides additional pedaling power. E-bikes are a great option for beginners, riders with physical limitations, or anyone looking for a boost while riding -- from uphill ascents to all-day expeditions.

E-bikes will be permitted on the following Summit Bike Park trails.

PERMITTED TRAILS

PROHIBITED TRAILS

Blue Steel
Miracle Mile
Party Wave
Small Wonder
Turtle Trail
10-ply

Bristlecone
Dickies
Going Green
Fall Line
Fern Trail
Skyline
Towne Trail


PERMITTED LIFTS

PROHIBITED LIFTS

Chair 1
Chair 2

Chair 4


NOTE: E-bikes are not allowed on any non-motorized USFS trails in the valley but are permitted on all roads and trails that are open to motor vehicles. All bikes will be inspected prior to loading on chairlifts. Class 2 and 3 e-bikes are not permitted on lifts or Big Bear Mountain Resort trails.


What types bike rentals does Snow Summit offer?

Snow Summit offers downhill, cross-country, eBike*, and freeride mountain bike rentals for all ability levels, ages 3 and up. Reserve your rental equipment in advance to ensure availability.

*eBikes inventory are limited and may be reserve at the Snow Summit ticket window only on a first come, first serve basis.

Does BBMR offer helmet and protective equipment rentals?

YES - Helmets and protective equipment are available for rent at all in-resort rental shops, with select models available for purchase at Big Bear Sports, located in the base area.

NOTE: Helmets are required for all children, ages 12 and under, enrolled in lessons.

Does BBMR offer clothing rentals?

NO - we do not offer clothing rentals, but Big Bear Sports does carry a wide selection of the latest outerwear, accessories, and branded apparel.

Can rental equipment be exchanged?

YES - Guests may exchange or upgrade rental equipment on the day of their rental reservation, subject to availability and any costs associated with the exchange or upgrade.

How long does the rental check-out process take?

Processing times vary based on guest volume, staffing, and equipment availability. We recommend allowing at least 1 hour (60 min.) to pick up your bike/equipment. Please allow additional time for weekends and holidays or if you have a lesson scheduled.

Can I pick up my bike rental the day before my reservation?

NO – All bike rentals must be picked up on the day of your reservation – no exceptions.

Can I return my bike rental equipment early?

YES - Guests may return their rental bike and/or equipment at any time during the duration of their reservation.

When do I have to return my rental bike and/or equipment?

All bike and/or equipment rentals must be returned by the end of lift operations – aka when the chairlifts stop turning – on the last day of your rental reservation.

When do I pay for my rental bike and/or equipment?

Total payment is due at the time of booking for advanced reservations, or at time of purchase if renting in-person.

Are there any discounts on rental bikes and/or equipment?

2022 Summit Bike Park, 21/22 Dual Season, and 22/23 winter pass holders get 10% off all in-resort bike rentals (cannot be combined with any additional discounts or promotions). There are no discounts on rental equipment for advance purchase or multi-day rentals.

What do I do with my rental bike and/or equipment if I have a multi-day reservation?

All Big Bear Mountain Resort rental shops provide complimentary overnight gear check for multi-day rentals. Please note, space is limited and available on a first come, first served basis.
Using Gift Cards, ACV, and other Forms of Payment
Gift Cards, Pass Holder Discounts, Pass Cash, and Activity Change Vouchers cannot be applied online at this time. These forms of payments can only be used in-person or by calling 844.GO2.BEAR. Credit card tokenization is the process of de-identifying sensitive cardholder data by converting it to a string of randomly generated numbers called a "token." Similar to encryption, tokenization obfuscates the original data to render it unreadable in the event of a data breach or other exposure. If you are having issues with your card, please call your bank directly.

Risk Warning & Emergency Hotline

Skiing, snowboarding, mountain biking, and other outdoor activities have inherent risks that may result in property damage, personal injury, or death. GUESTS ARE RESPONSIBLE FOR THEIR OWN SAFETY AND ASSUME ALL INHERENT RISKS ASSOCIATED WITH PARTICIPATING IN OUTDOOR ACTIVITIES. All guests must follow the Big Bear Mountain Resort rules of conduct and NSAA Responsibility Code. Visit the Safety page for complete details. Lift tickets and season passes may be suspended or revoked without refund at any time for failure to comply with resort rules, misconduct, nuisance, reckless behavior, or fraudulent use. Anyone attempting to use a lift ticket or season pass fraudulently or in a manner for which it is not intended is subject to prosecution under California Penal Code 537(b). Facilities under permit from the U.S. Forest Service.
Refund & Cancellation Policy
Guests may change or cancel lift ticket, lesson, rental, or activity reservations up to 3 full days prior to the scheduled date for a full refund. Changes or cancellations made within 3 days, up until the day prior to the scheduled date, will result in an Activity Change Voucher being issued for the full value of the activity cost (no fee). Same-day changes, cancellations, or failure to show up to your activity will result in a full forfeit of your payment.
Avoid Fraud

Lift tickets are non-transferable and are not for resale. Violators may be prosecuted under California Penal Code 537 PC. To ensure the safety of our guests and employees, all ski, snowboard, and bike lessons at Big Bear Mountain Resort must be booked with a certified, BBMR instructor. Anyone found offering/selling or purchasing a 3rd party/non-BBMR lesson at BBMR will forfeit their resort access, including lift privileges, and be subject to prosecution, pursuant to California Penal Code 537 PC.