Military
Active & Retired Military Discounts
Thank You for Your Service
Receive Discounts All Year Round
Thank you for your service. To show our appreciation, we offer discounted lift tickets to active duty and retired* military personnel and their dependents every season. This year, guests may purchase discounted military reservations in advance online. Once verified, you will be provided a single-use code to apply at checkout.
Get Verified Online


*Military retiree is an individual that has worked for the military for at least twenty years.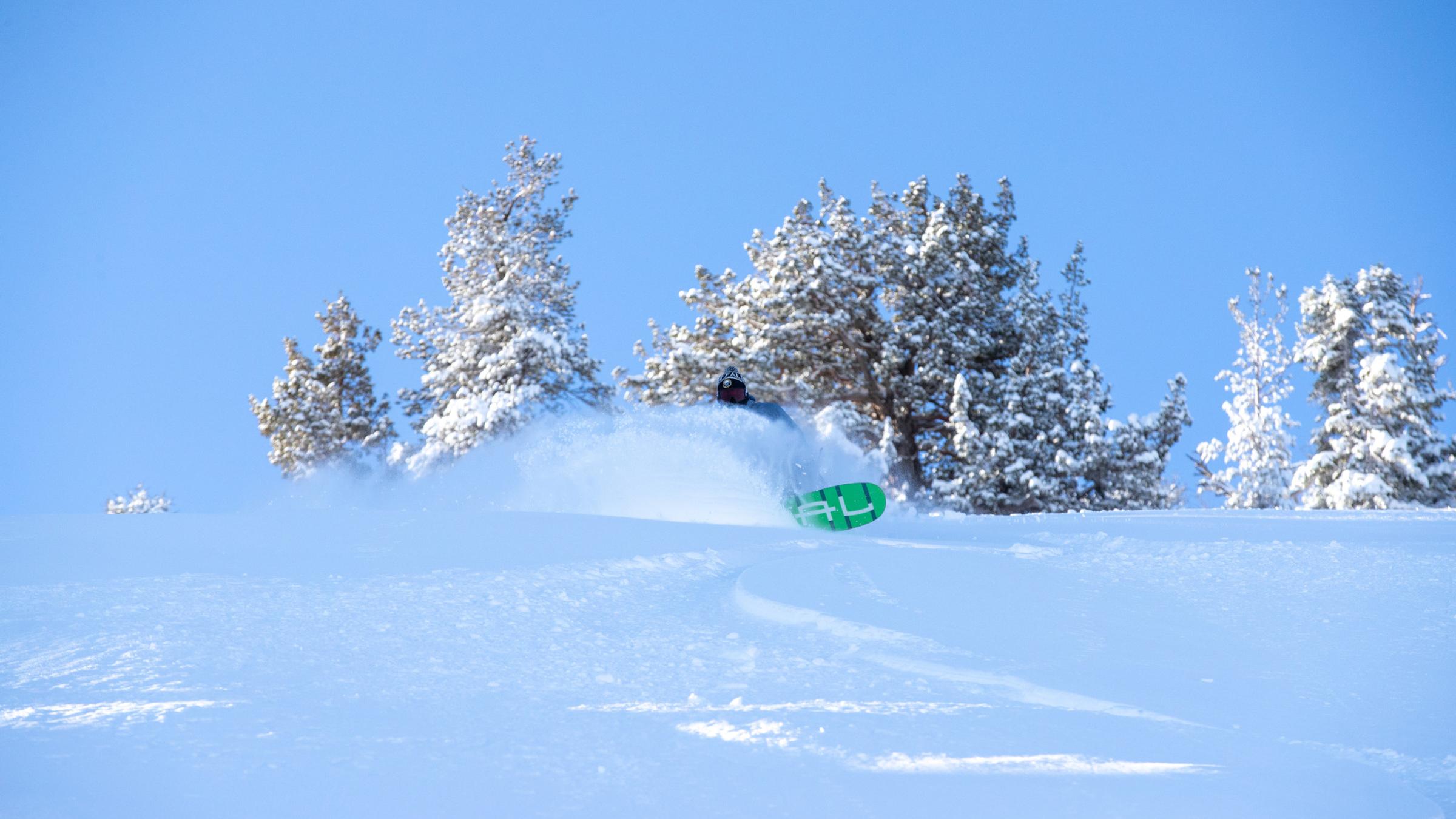 Winter Discounts
25% off Lift Tickets, November - April

In the winter months, active and retired military can redeem Single- and Multi-Day Lift Tickets for 25% off window rate.

Discounts are not offered on tubing tickets, lessons, rentals, retail, or dining.

IMPORTANT NOTE: In order to unlock the discount online, you have to purchase Single- and Multi-Day Lift Tickets separately from any other products. If you have other products in your cart in addition a Lift Ticket, the SheerID promo code will not work. For example, if your trip also requires Night Session Lift Tickets, Equipment Rentals, Tubing, or Lessons, you will have to purchase those products in a separate transaction from the Single- and Multi-Day Lift Ticket.
Summer Discounts
25% off Bike Park lift tickets
25% off Scenic Sky Chair lift tickets
25% off Basecamp Activities
25% off Adventure Day Pass
15% off bike rentals at Snow Summit*
20% off green fees at golf course

*Military discounts cannot be applied to mountain bike rentals online. To receive a discount, visit a Snow Summit ticket window to redeem.

Military discount not available for 2022 Bike Park Season Passes.
Get Tickets at an MTP Office


Discounted lift tickets for military personnel can also be purchased in advance with a larger discount through participating MTP offices.

Two voucher options include Value Vouchers and Regular Vouchers

. MTP offices advanced purchase military rates are not available at the Bear Mountain and Snow Summit ticket window.

MTP offices advanced purchase military rates are not available at the ticket window.

Find an Office Value Vouchers


Value vouchers are valid starting November 19, 2022 - December 16, 2022 and March 20, 2023 - April 9, 2023. Dates subject to change at any time. Season lengths may vary annually and are subject to change based on weather conditions.

Regular Vouchers


Regular vouchers are blacked out on the following 22/23 dates:

December 24-31

January: 1-7 14-15, 21, 28

February: 4, 11, 18-19, 25

March: 4

How to Redeem


To redeem, bring the voucher to any Snow Summit or Bear Mountain ticket window during operating hours. Not valid for Night Sessions.

Uniform Days


We're inviting all active personnel with valid ID to join us on selected dates (listed below) to ski/ride for only $69*.

To take advantage of this sweet deal by heading to any ticket window at Bear Mountain or Snow Summit to purchase 22/23 lift tickets at the discounted rate of $69* on the select dates. This deal is available to active law enforcement, firefighters, military, and EMS.

January 11 & 12, 2023
February 1 & 2, 2023
March 1 & 2, 2023




*Plus 2% TBID. Active personnel tickets are not available for online or advance purchase. Valid ID required. Offer may not be combined with any other discounts or promotions. Offer is subject to blackout and may be discontinued at any time without notice. Prices subject to change.
Using Gift Cards, ACV, and other Forms of Payment
Gift Cards, Pass Holder Discounts, Pass Cash, and Activity Change Vouchers cannot be applied online at this time. These forms of payments can only be used in-person or by calling 844.GO2.BEAR. Credit card tokenization is the process of de-identifying sensitive cardholder data by converting it to a string of randomly generated numbers called a "token." Similar to encryption, tokenization obfuscates the original data to render it unreadable in the event of a data breach or other exposure. If you are having issues with your card, please call your bank directly.

Refund & Cancellation Policy
Guests may change or cancel lift ticket, lesson, rental, or activity reservations up to 3 full days prior to the scheduled date for a full refund. Changes or cancellations made within 3 days, up until the day prior to the scheduled date, will result in an Activity Change Voucher being issued for the full value of the activity cost (no fee). Same-day changes, cancellations, or failure to show up to your activity will result in a full forfeit of your payment. Once you make a purchase, if those funds are removed from Big Bear Mountain Resort's account and given back to you, your purchased tickets will become void and irredeemable for entry. Fraudulent attempts to force a bank or credit card chargeback by claiming you didn't make the ticket purchase or can't identify the purchase on your bank statement will result in being barred from attending future events hosted by Big Bear Mountain Resort.

Promotional sales or events including but not limited to Glow Golf and Above the Boom, do not qualify for refunds. All sales are final.
Risk Warning & Emergency Hotline

Skiing, snowboarding, mountain biking, and other outdoor activities have inherent risks that may result in property damage, personal injury, or death. GUESTS ARE RESPONSIBLE FOR THEIR OWN SAFETY AND ASSUME ALL INHERENT RISKS ASSOCIATED WITH PARTICIPATING IN OUTDOOR ACTIVITIES. All guests must follow the Big Bear Mountain Resort rules of conduct and NSAA Responsibility Code. Visit the Safety page for complete details. Lift tickets and season passes may be suspended or revoked without refund at any time for failure to comply with resort rules, misconduct, nuisance, reckless behavior, or fraudulent use. Anyone attempting to use a lift ticket or season pass fraudulently or in a manner for which it is not intended is subject to prosecution under California Penal Code 537(b). Facilities under permit from the U.S. Forest Service.
Avoid Fraud

Lift tickets are non-transferable and are not for resale. Violators may be prosecuted under California Penal Code 537 PC. To ensure the safety of our guests and employees, all ski, snowboard, and bike lessons at Big Bear Mountain Resort must be booked with a certified, BBMR instructor. Anyone found offering/selling or purchasing a 3rd party/non-BBMR lesson at BBMR will forfeit their resort access, including lift privileges, and be subject to prosecution, pursuant to California Penal Code 537 PC.