2022/2023 Bear Mountain Remodel
$3 Million Project Includes Laybacks, Rental Shop Upgrades
During the summer of 2019, Bear Mountain underwent a $5 million facilities upgrade, which included improvements to multiple guest-facing amenities such as doubling the size of the iconic sun deck, installing multiple fire pits, and upgrading the ticket plaza area to improve guest flow and ADA access.
The 2019 project was the first of a three-phase plan, which had to be paused due to COVID-19 but is set to resume this summer with highly anticipated updates to Laybacks Bar and the Bear Mountain Rental Shop.
Laybacks Bar
Anyone who has been to Bear Mountain in the winter knows that Laybacks is the place to be when the flakes are flying or the sun is shining. In keeping with its 'apres all day' vibe, Bear Mountain's most well-known watering hole is undergoing a $2 million revamp, featuring radiant flooring, outdoor heaters, and an indoor-to-outdoor bar that will allow our amazing servers to accommodate guests on the sun deck and inside the main lodge. Don't worry, we're also increasing the size of our storage coolers to keep the alpine good times flowing all season.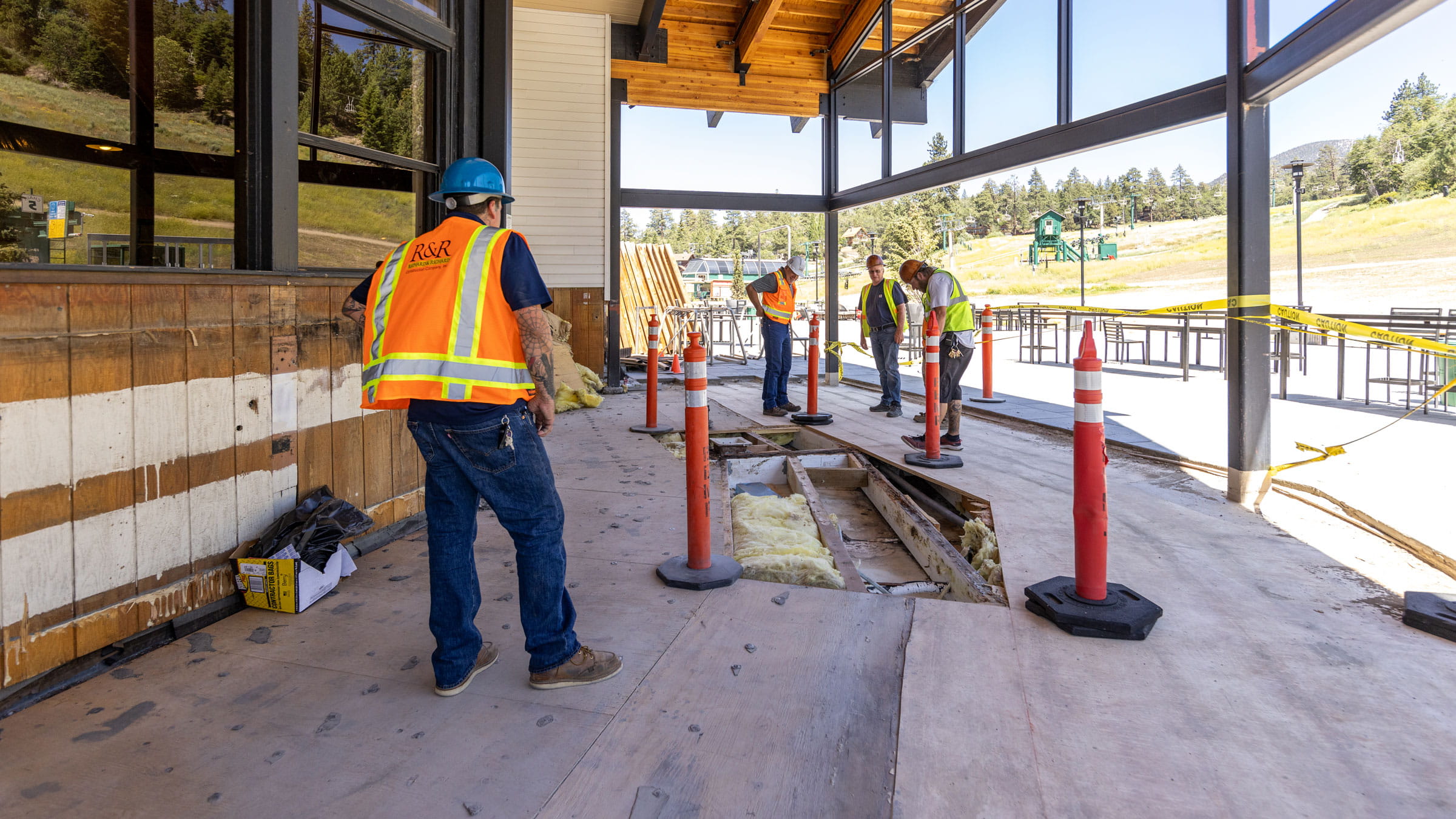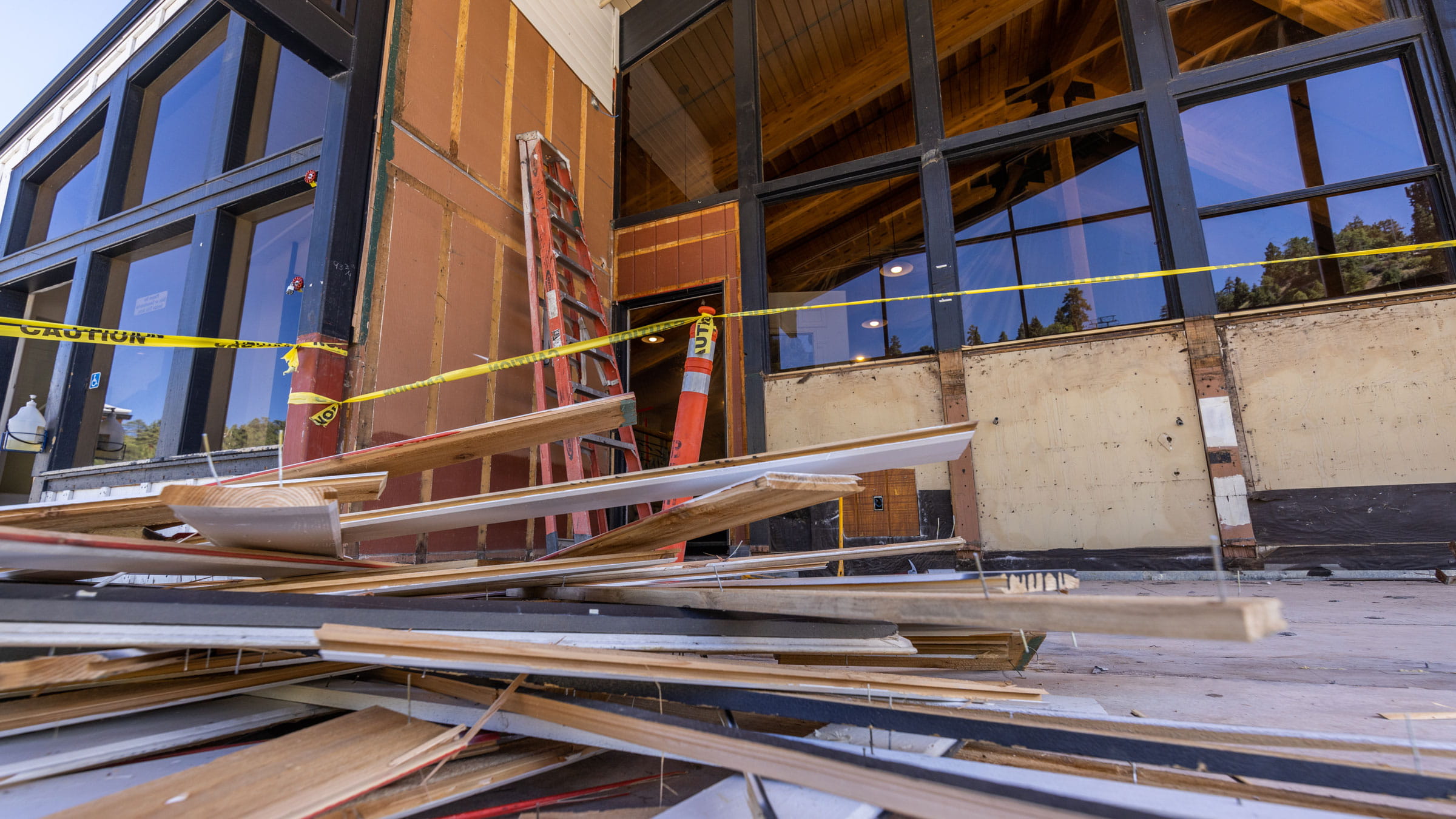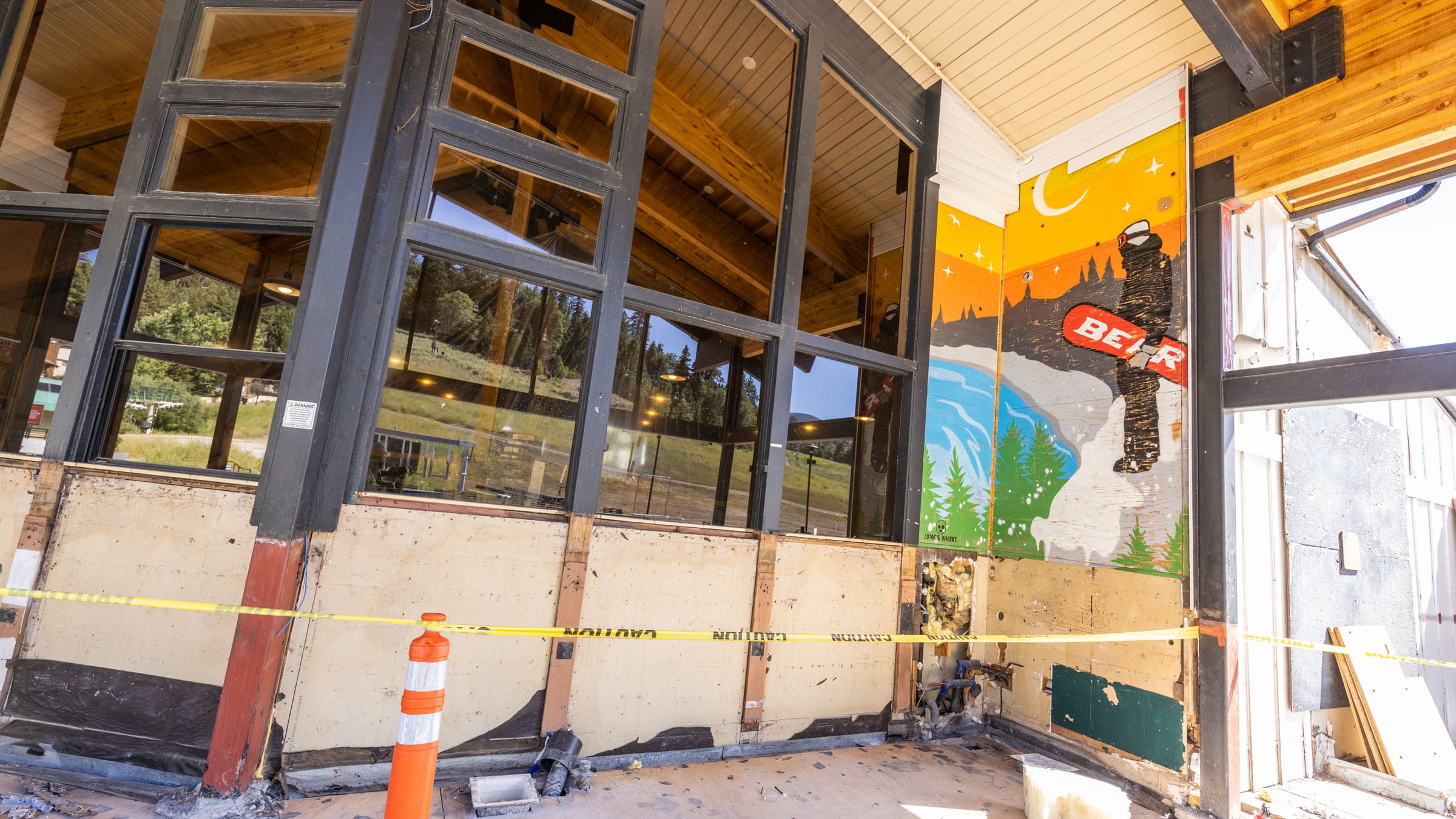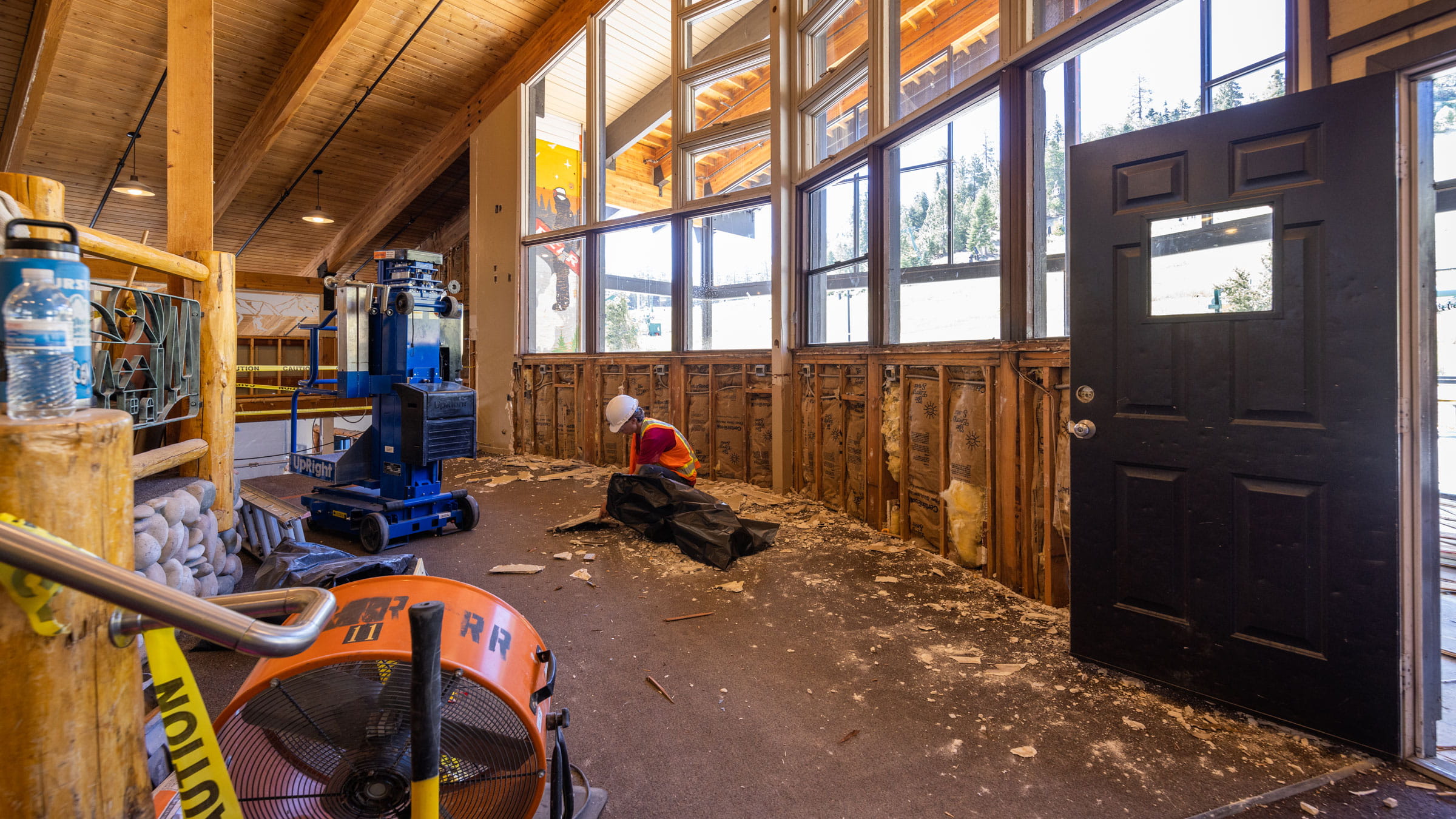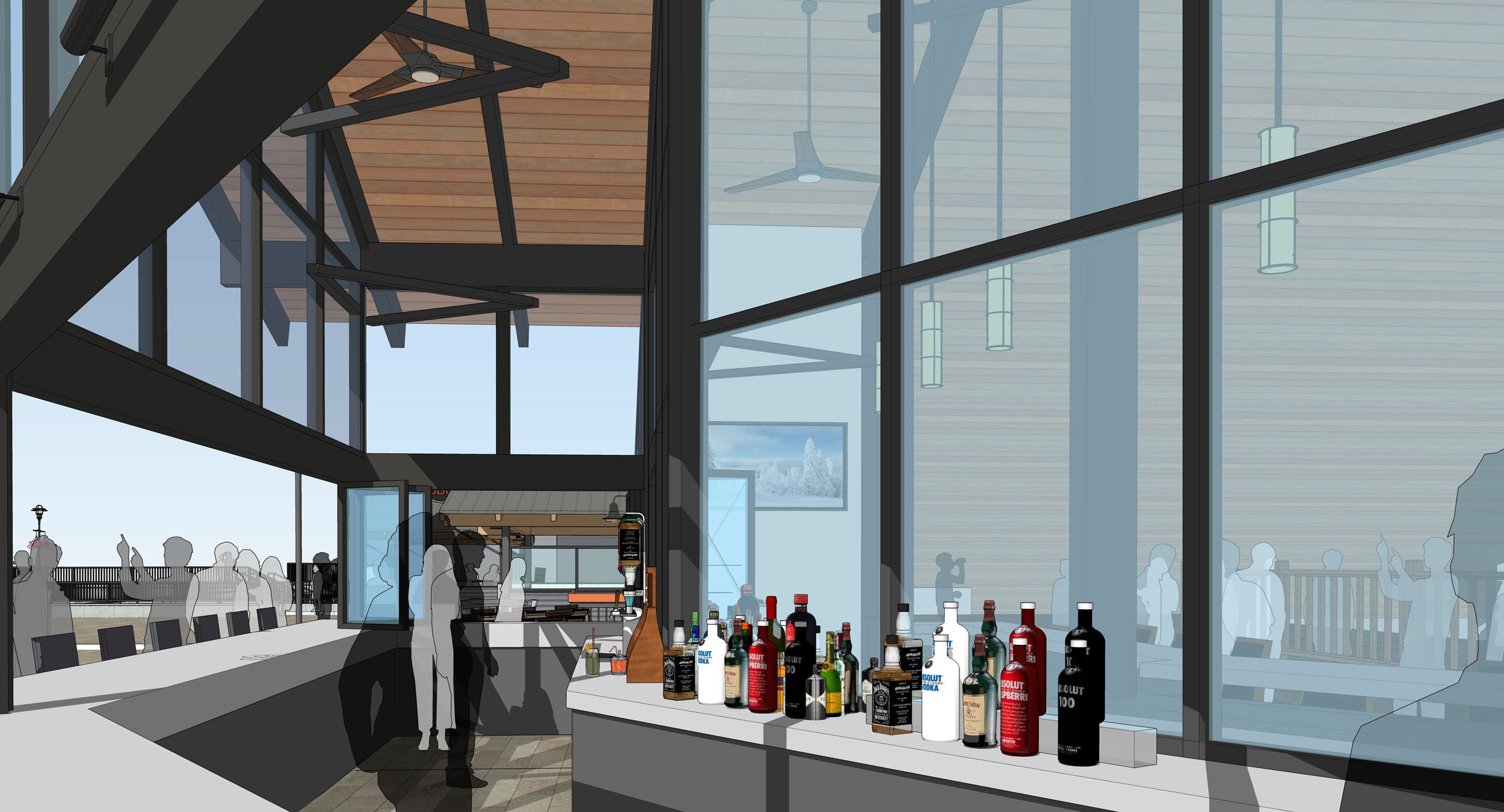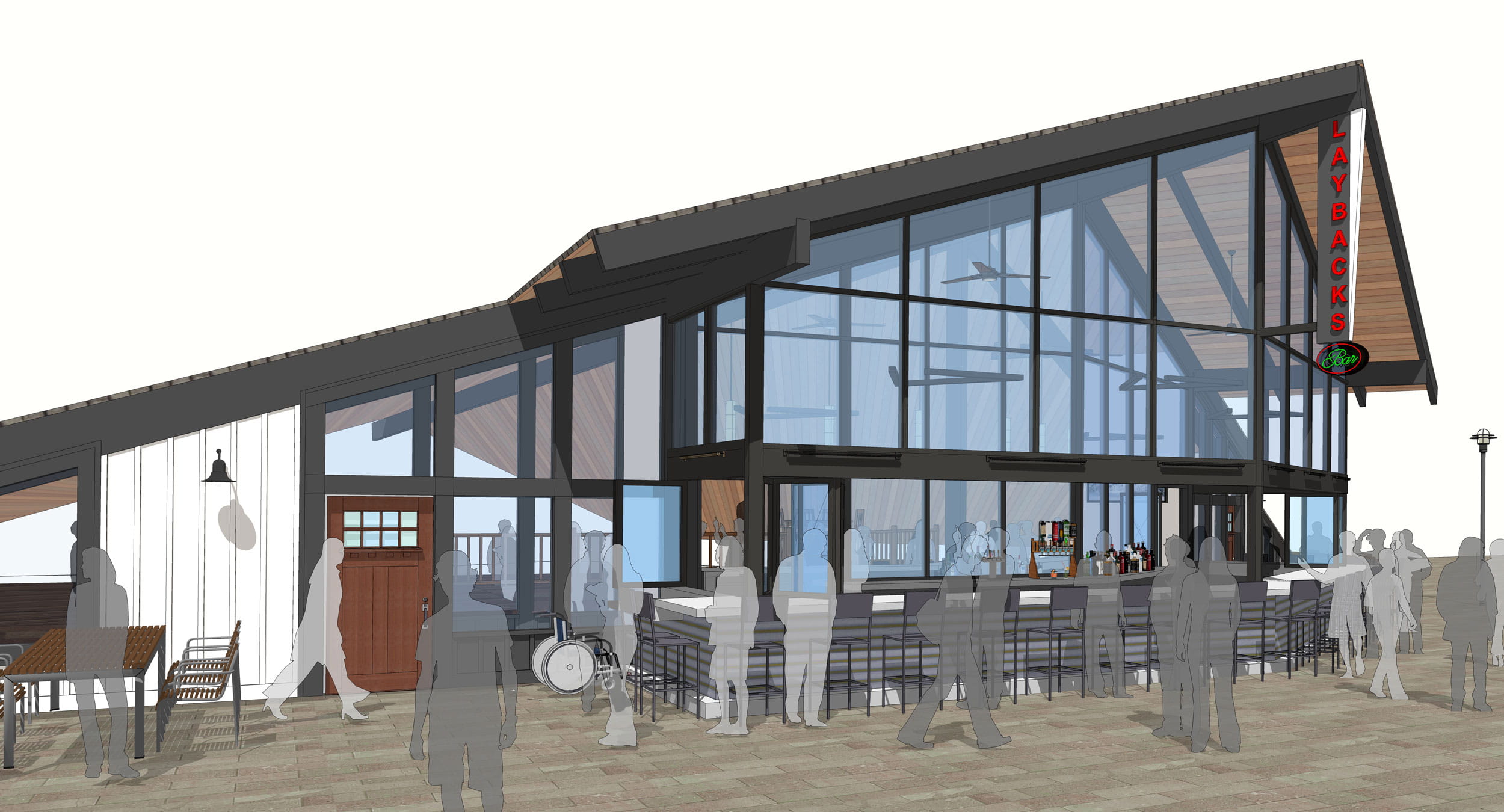 Bear Mountain Rental Shop
Phase 2 also includes a $1.2 million overhaul of the Bear Mountain Rental Shop, which includes a new floorplan, more efficient equipment storage, and a revised check-in process based on guest feedback. You spoke and we're listening.
Additionally, guests will be able to purchase lift tickets, lessons, and equipment rentals, including registering their rental equipment sizes and skill level, at the ticket windows.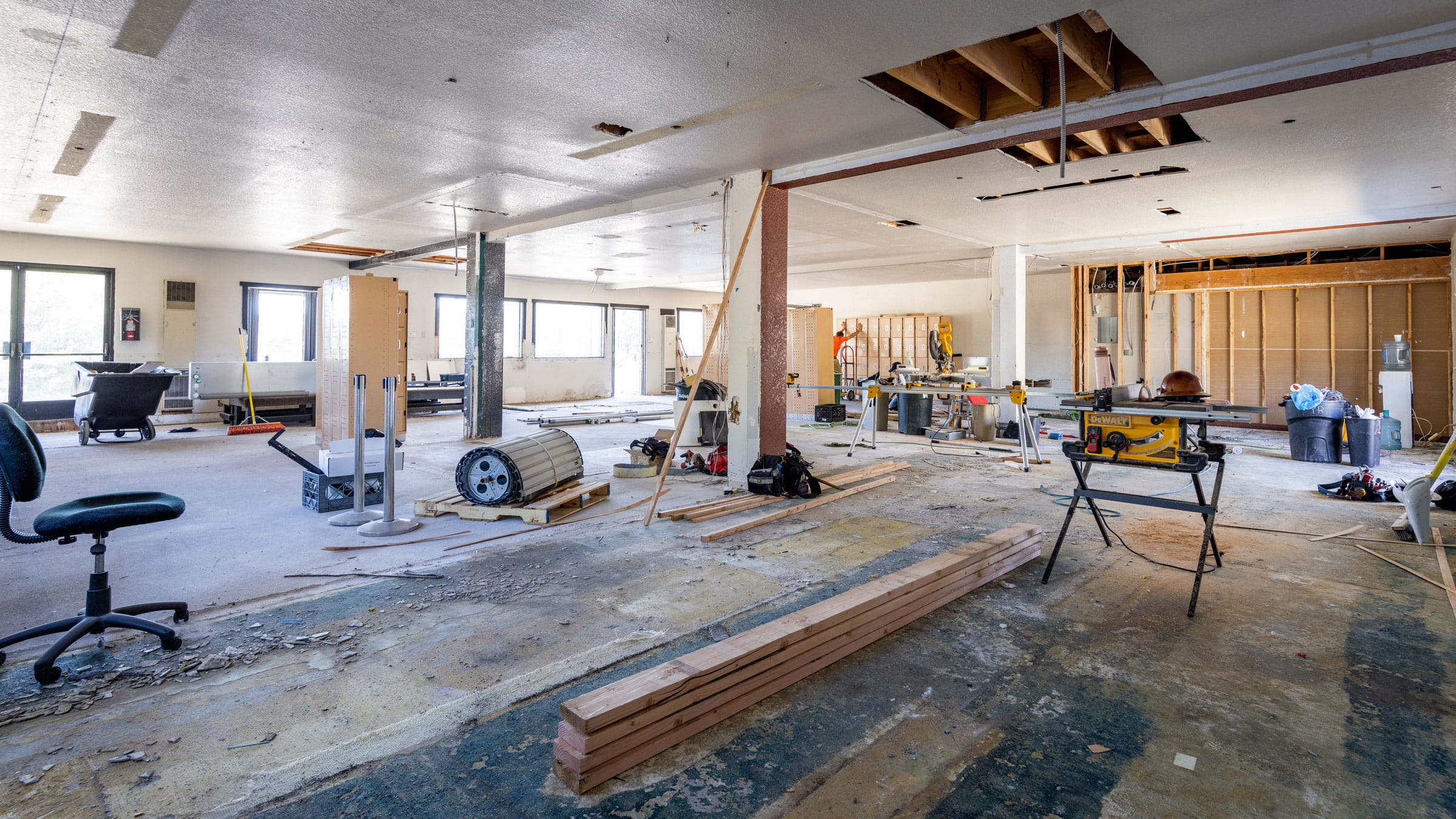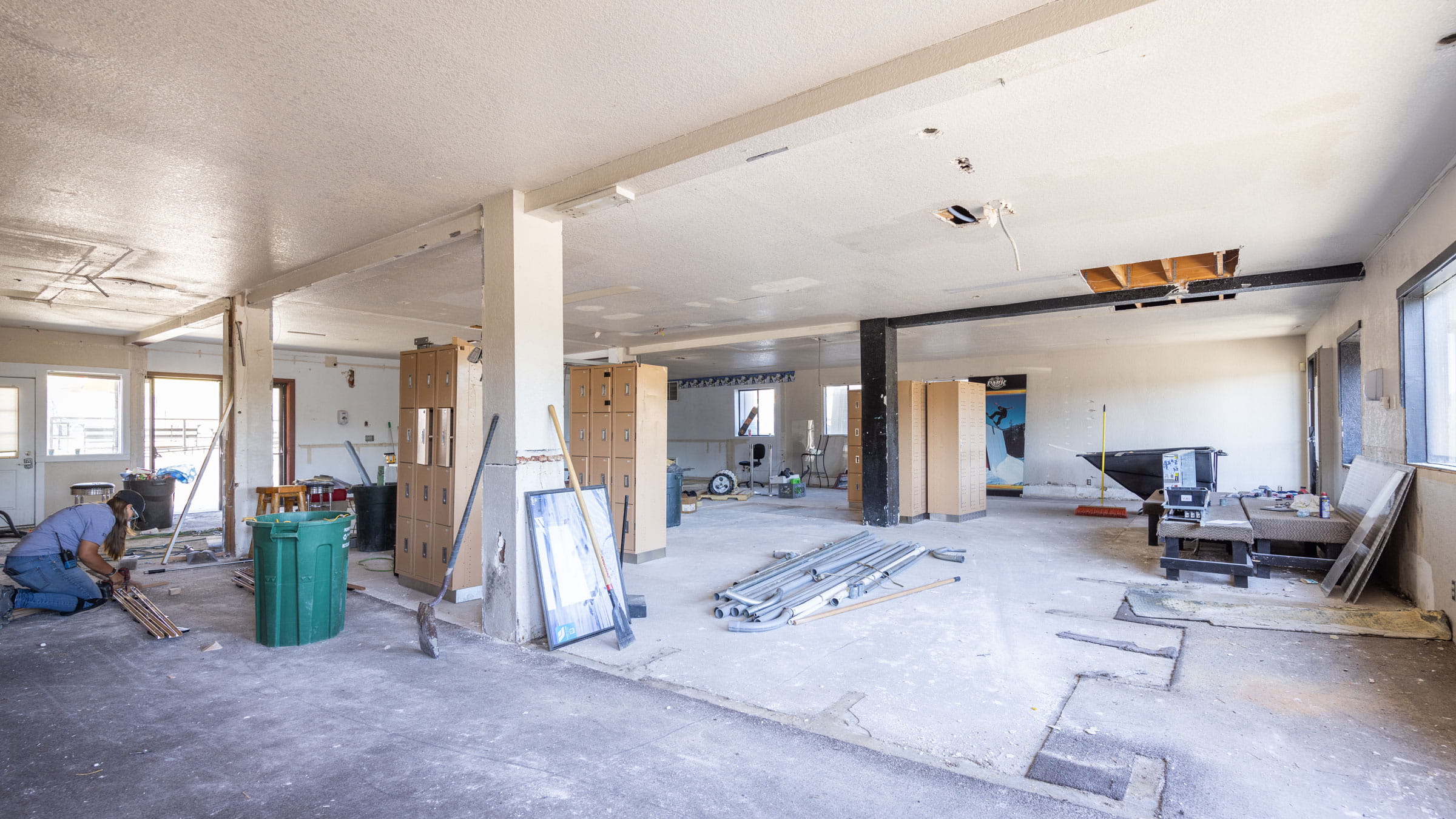 Phase 3
Phase 3 renovations, including a fully paved path from Bear Mountain's base area buildings to the Adventure Academy, are scheduled for 2023 after the winter season concludes. Stay tuned!