23/24 BBMR Midweek Pass
Save Up to $150 Before April 11
Monday – Friday Access + Night Sessions
Includes Monday-Friday access at Snow Valley, Snow Summit, and Bear Mountain plus all Night Sessions with limited blackout dates during the holidays. All 23/24 passes are valid for immediate use, which means you can start enjoying the alpine good times right away. Ski or ride 5x this season and your pass will pay for itself before next winter even starts. Purchase your pass before April 11 to save up to $150.
Pass
Price Now
Price on April 11
Adult 23+
$359
$439
Young Adult 13-22
$309
$369
Child* 5-12
$159
$179
4 & Under/80+**
N/A
N/A
College
Active & Retired Military
$309
$369
Access
Valid March 7, 2023 through the end of the 23/24 season
Direct-to-lift winter access, Monday-Friday, at Snow Valley, Snow Summit, and Bear Mountain
Blackout dates: Dec. 25-29, 2023, and Jan. 1-5, 2024
No advance reservations required
Free Night Sessions at Snow Summit and Snow Valley (winter only), including Saturday & Sunday dates


22/23 and 23/24 Winter Discounts

Start using your pass discounts right away. Get 10% off retail, rentals, and lessons by calling
844.GO2.BEAR
to apply your discount. Please note BBMR Midweek passes do not include Friends & Family lift tickets.
10% off ski and snowboard equipment rentals
10% off group ski/snowboard lessons (private lessons not included)
10% off in-resort retail purchases (excluding electronics)
10% off in-resort food & beverage purchases (excluding alcohol)
2023 Summer Discounts
Your winter pass also includes discounts during the 2023 summer season at Snow Summit and Snow Valley.
20% off Summit Bike Park and Snow Valley Bike Park lift tickets
Free Scenic Sky Chair rides at Snow Summit and Snow Valley (summer only)
10% off in-resort retail purchases (excluding electronics)
10% off in-resort food & beverage purchases (excluding alcohol)
Child and Senior passes, including Child 5-12, Child 4 & Under, and 80+ do not receive Friends & Family lift tickets. Child 4 & Under passes do not receive any pass holder discounts listed above. A $29 processing fee is required for Child 4 & Under and Senior 80+ passes as long as season passes are still available to purchase. Please visit the Bear Mountain or Snow Summit ticket windows or Snow Valley guest services office during operating hours with proof of age (birth certificate or government-issued ID) to purchase. Guests may also request free lift tickets for children 4 & under or seniors 80+, but must provide proof of age each time.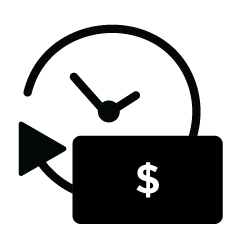 Payment Plan

Big Bear Mountain Resort offers convenient payment options with Affirm*. Lock in a BBMR Midweek Season Pass for as low as $0 down and 0% APR. Just select Affirm at checkout and choose to split the payments over 3, 6, or 12 months.
*Payment plan available for a limited time only. Payment plan available in the U.S. and all U.S. territories. Eligibility based on $50 USD minimum cart value and individual credit approval. Online sales only.

Pay with Affirm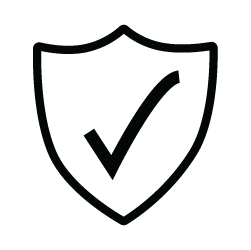 Pass Coverage

Insure against unforeseen circumstances that may arise by adding insurance to your pass purchase. Big Bear Mountain Resort now offers 2 pass insurance options through Spot, including Injury Insurance and Pass Protection.
Get Insurance Details

Pass Pick Up & Claiming Your Season Pass
SPRING ACCESS
New 23/24 Season Pass Holders

Pass holders that want to take advantage of using their new pass immediately may do so by heading to a pick-up location (listed below) to print the pass(es) in person. Purchaser/pass holder must be present and present a valid photo ID, with proof of age, such as a birth certificate, passport, or valid driver's license. Please note:
road closures may still be in effect
. Over the summer a new pass with a new design will be mailed to the pass holder address on file.
Current 22/23 Season Pass Holders Renewing for the 23/24 Winter Season

All pass holders with an existing 22/23 season pass will use that pass for the remainder of the 22/23 winter season. Once the 22/23 winter operating season concludes, all pass holders - including renewals - will receive a brand new 23/24 season pass for all pass types.
Pick Up Locations
Bear Mountain, Snow Summit, and Snow Valley are able to print any BBMR, Snow Valley Anytime, and Ikon Passes.
To print at Bear Mountain and Snow Summit, visit any ticket window during operating hours

To print at Snow Valley, visit guest services during operating hours
Using Your BBMR & Ikon Pass at Snow Valley

Pass holders that want to ski/snowboard at Snow Valley this spring will have to visit the Snow Valley ticket windows to print a temporary day pass each visit. Direct-to-lift access will be available by the start of the 23/24 winter season.
SUMMER ACCESS
All pass holders - new and renewals - will be mailed a brand new pass. 23/24 winter passes are valid for summer perks & benefits for the 2023 summer operating season. View
pass holder perks
.
WINTER ACCESS
All pass holders should receive their new pass before 23/24 winter opening day. If your pass does not arrive before December 1, you may need to sign your waiver or submit a photo. Log into your IkonPass.com account to view outstanding to-dos.
More Passes to Get You Access to Big Bear Mountain Resort