2019/2020 Remodel
Bear Mountain & Snow Summit Renovation
With just a few weeks from Bear Mountain's opening day on Friday, Nov. 29, Big Bear Mountain Resort (BBMR) is getting closer to completing a $5M renovation to the Bear Mountain base area that includes doubling the size of the iconic sun deck.
One of the most unique and iconic settings in
skiing and snowboarding
, Bear Mountain's sun deck is being expanded from 13,000 square feet to approximately 26,000 square feet, creating even more space for outdoor seating, special events, concerts, and more. The new deck will extend 350 feet from end-to-end, roughly the size of a football field. Additional improvements to the base area include custom benches built into the slope edge of the deck, a new outdoor dining location, three new fire pits, $250,000 in new furniture and new ramps that will provide complete ADA accessibility to both the slopes and plaza area.
The improvements are scheduled to be completed by mid-December and mark the first phase of a two-part renovation plan for the Bear Mountain base area, with the second phase to begin after the 19/20 winter season.
Check out these photos taken on Nov. 6, 2019.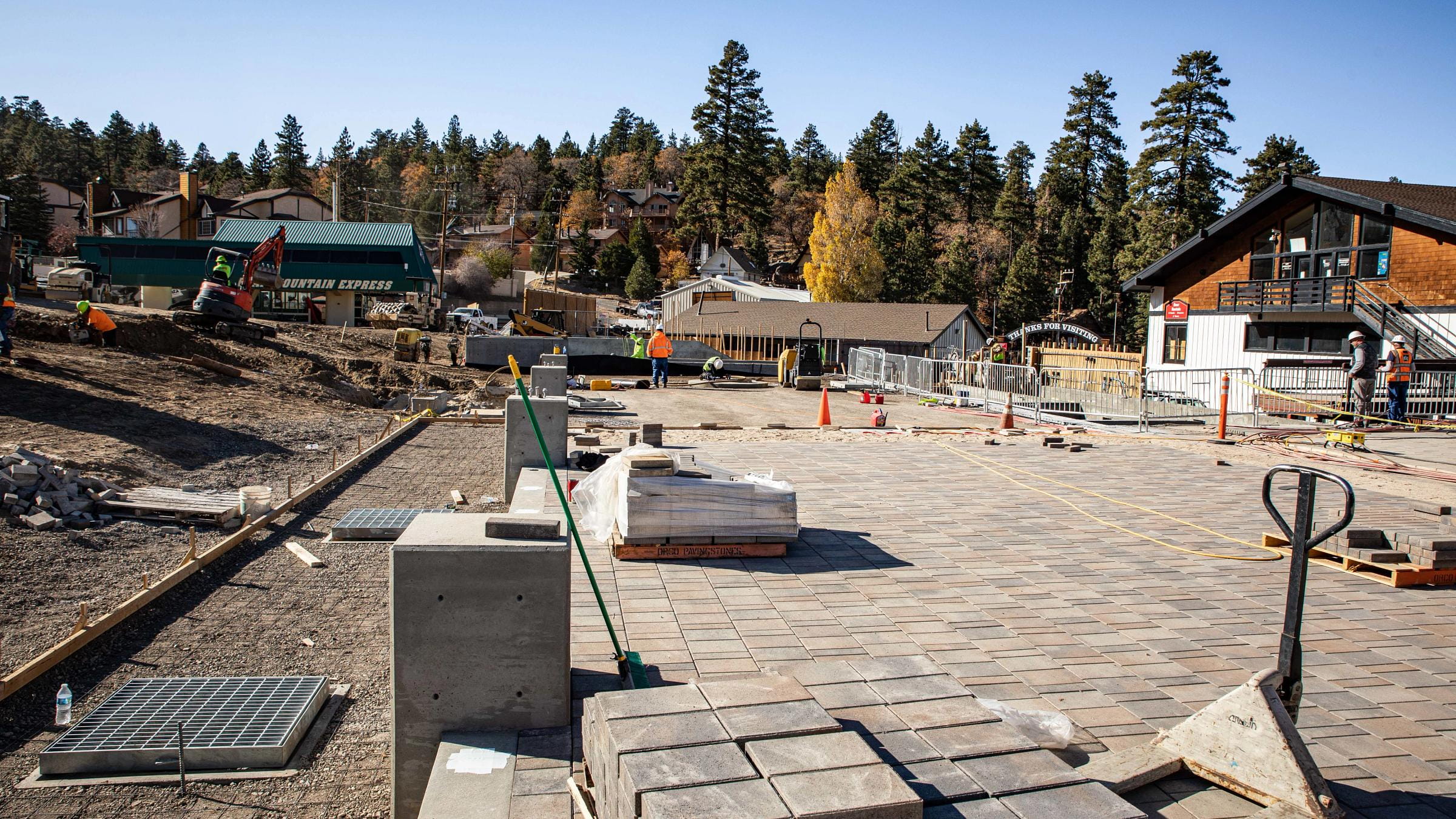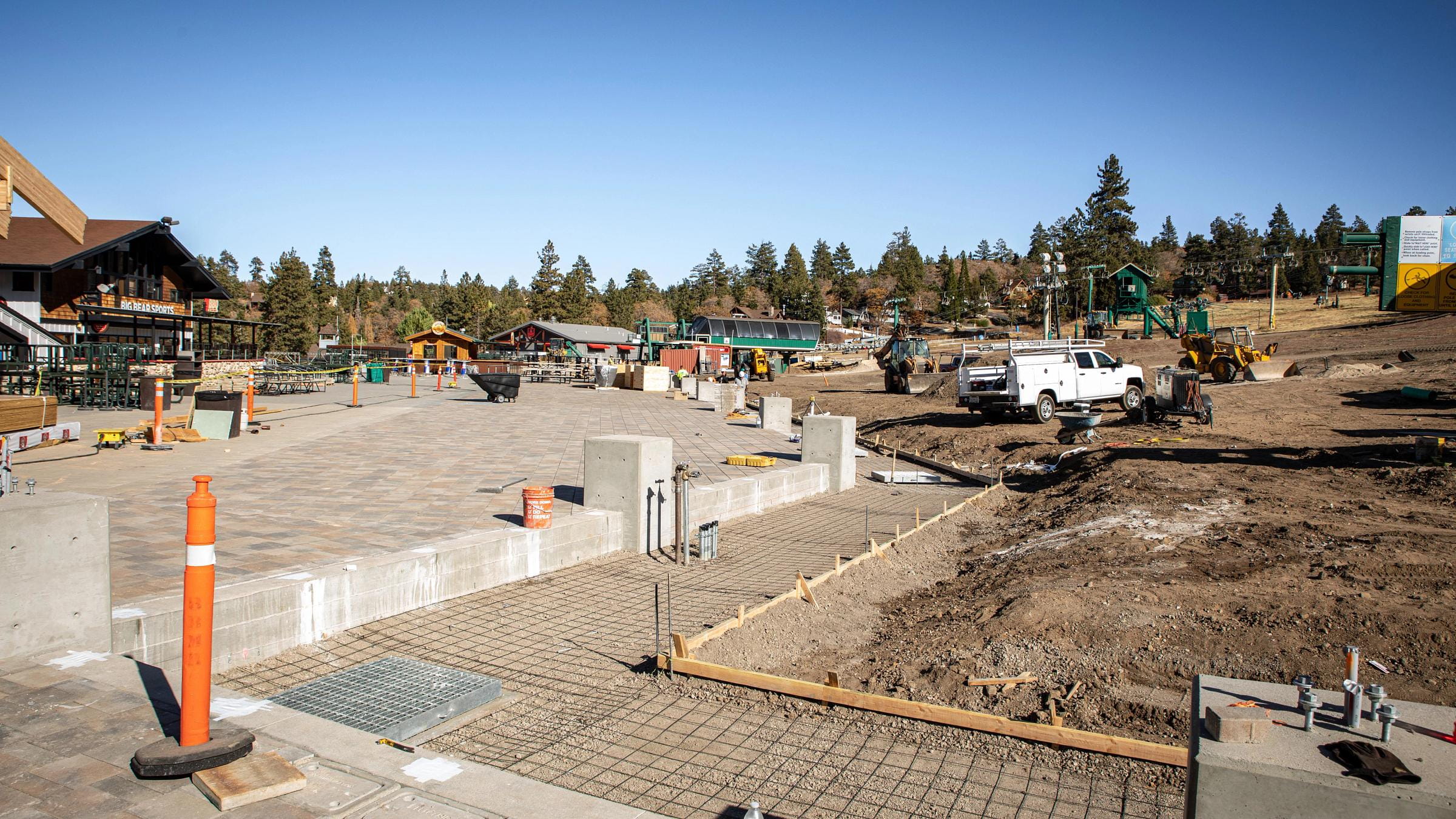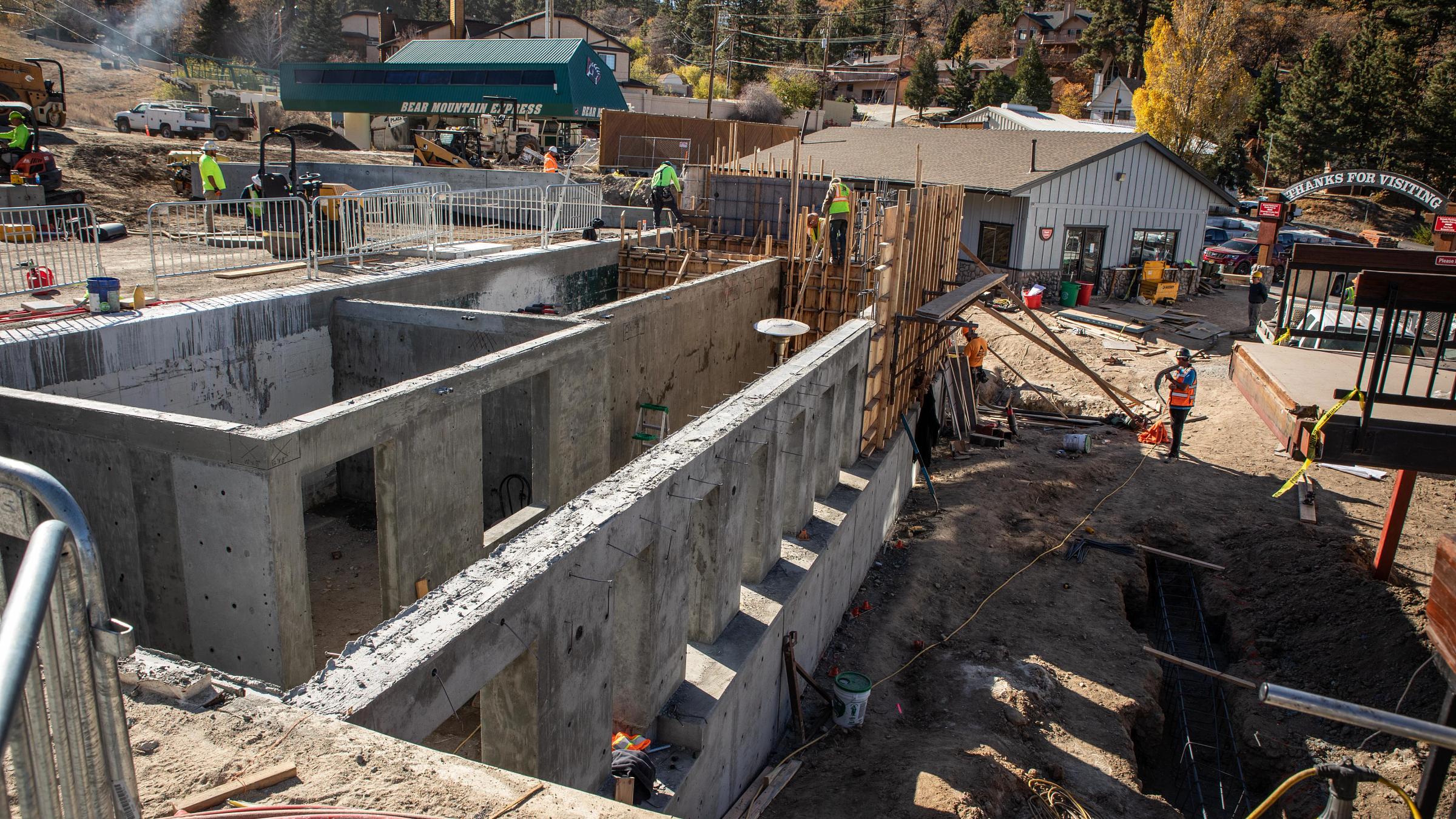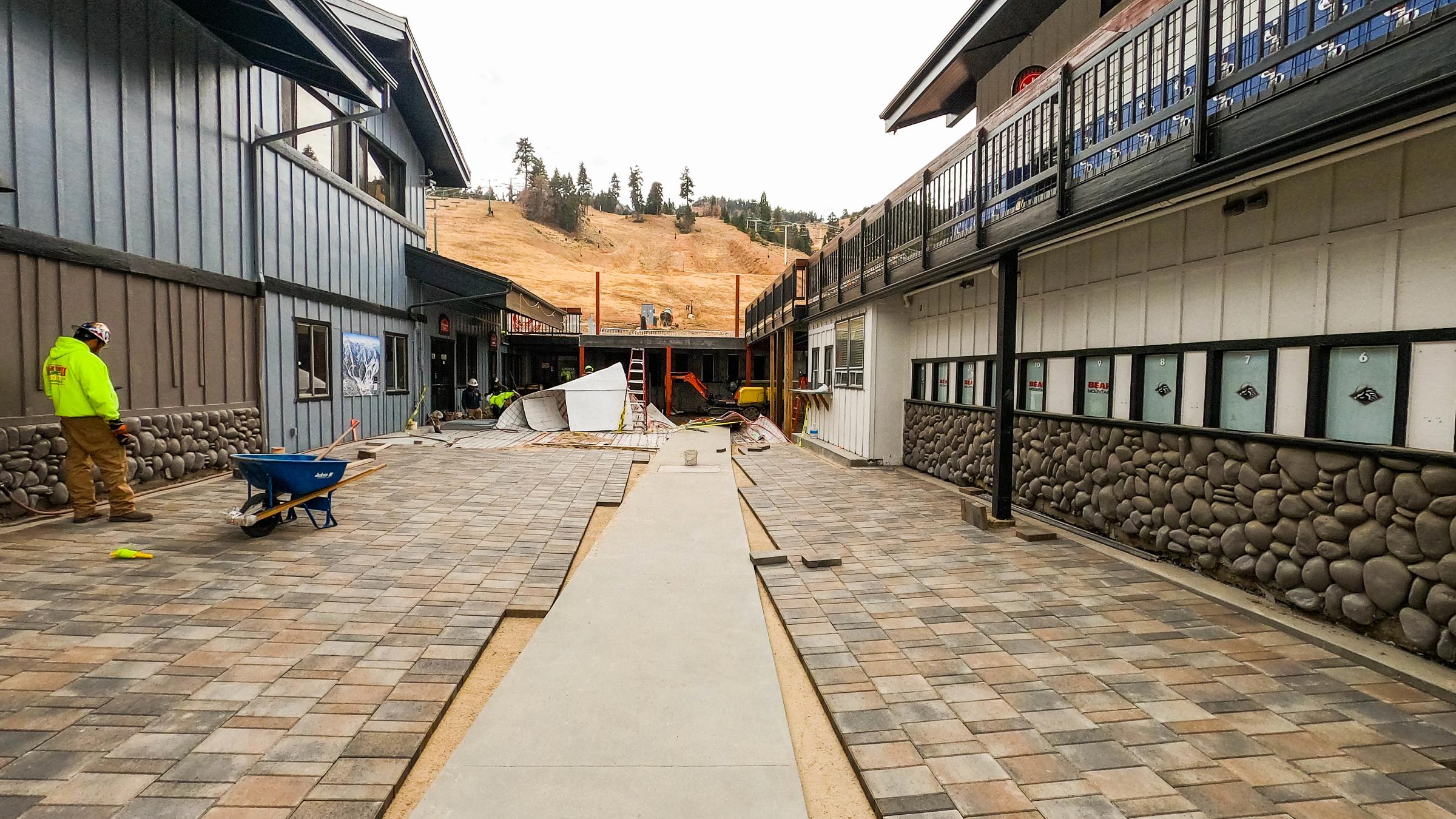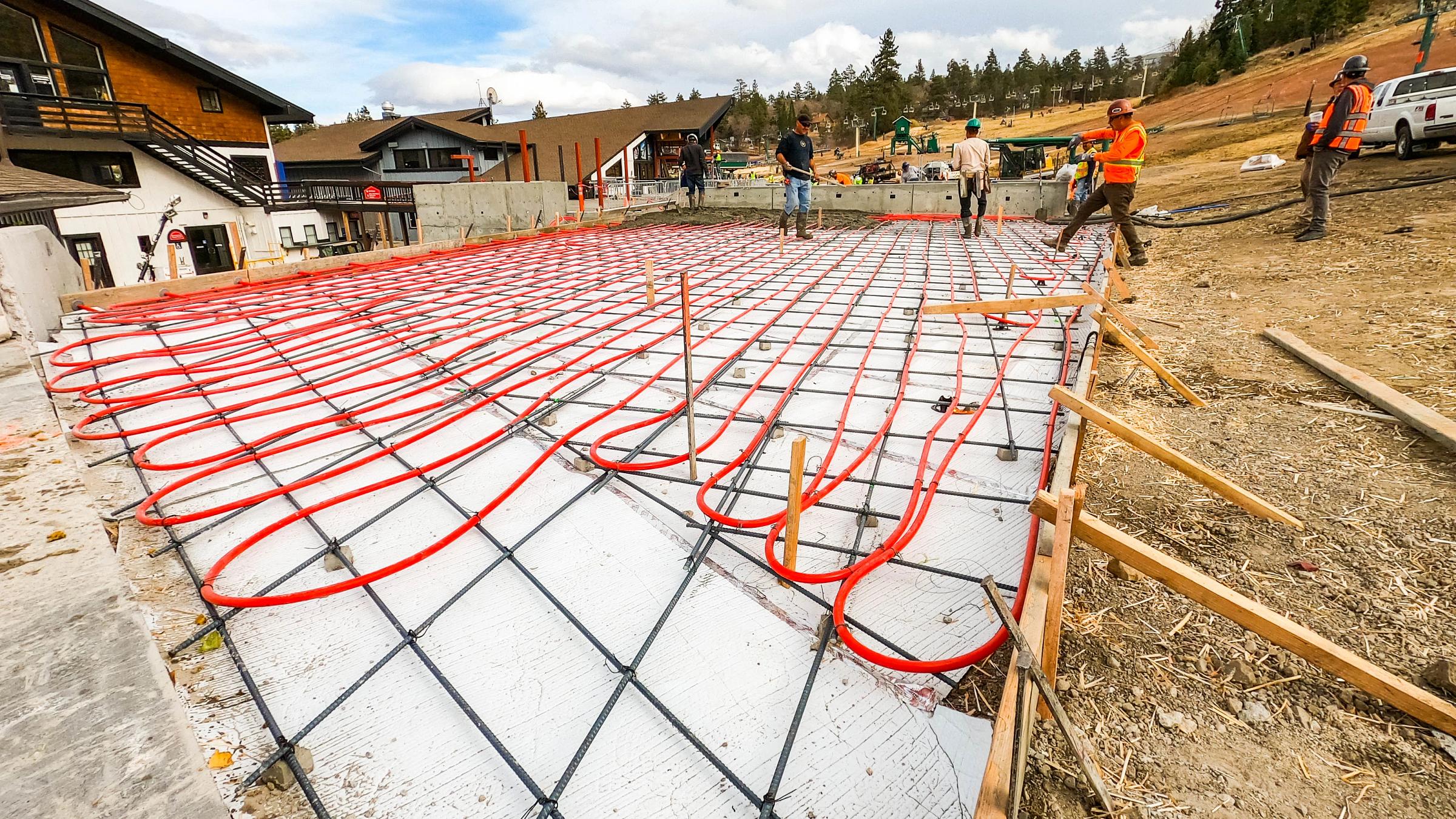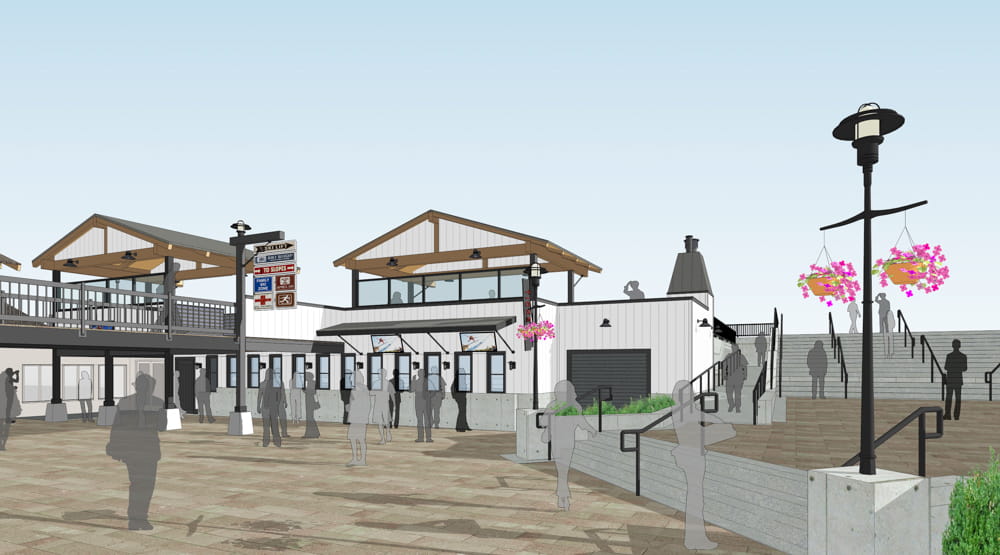 Big Bear Mountain Resort's in-resort and online stores will also receive a complete overhaul with expanded and regularly updated inventory, including a new look for BBMR gear and apparel, which will be available this winter along with a wider selection of hard goods including boards, skis, bindings, and boots.
BBMR's terrain parks will also include several new features this year, including a new corrugated down bar designed by Bear's Park Team that's believed to be the first of its kind. Annually rated among the best in the world, Bear's terrain parks have helped launch the careers of several celebrated riders, including three-time Olympic gold medalist and 13-time X Games medalist Shaun White.
Plan your winter trip today and get ready to check out all of the upgrades at Bear Mountain this season.
Plan a Trip