Big Bear Burger Co.
Made-to-Order Burgers
Big Bear Burger Co.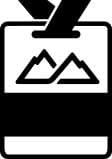 Pass holder discounts applicable
Big Bear Burger Co. is the place for house-blended Wagyu beef, turkey, or plant-based protein burgers. Start with a traditional 1x1 burger with your choice of toppings and condiments, or go all the way up to a 4x4. Add some signature garlic parmesan fries and your favorite drink for a mountain-sized meal.
Location: Inside SoCal Marketplace at Snow Summit (880 Summit Blvd., Big Bear Lake, CA, US) and at Bear Mountain (43101 Goldmine Drive, Big Bear Lake, CA, US), on the bottom floor of the main lodge in the Silver Mountain Eatery.
Dining options: Indoor & outdoor seating
Mobile food ordering available: No
Grab-n-go items available: No